The opioid epidemic continues to rage through North America, and experts in East Tennessee are looking into the source of the problem. Many of them have determined that it can start with a trip to the dentist's office.
Dr. Turner Emery, an oral surgeon on Knoxville, explained[1] that doctors have been blamed for a lot of patients getting started on opioids. However, dentists also prescribe this class of medications to their patients, who are also put at risk for addiction.
Exparel Given at Time of Surgery
Dr. Emery is using a medication in his practice called Exparel to reduce risk of opioid addiction. It numbs the area around teeth that have been extracted for up to four days after oral surgery has been performed. When Exparel is used, a dental surgery patient may not need prescription pain medication at all.
The peak time for a dental patient to experience pain following wisdom teeth removal is on the second and third day following surgery, Dr. Emery explains. He has had a couple of patients who have had to take one or two doses of a narcotic, but most patients have been able to relieve their pain wth over the counter (OTC) medicines.
The medication is given by injection in each molar. Patients report that it reduces the need for narcotic pain medication and doesn't make them feel drowsy during the first few days following their procedure.
First Exposure to Narcotics After Dental Surgery
A number of adolescents are first exposed to opioids following dental surgery. They may also be prescribed these strong pain medications following a sport injury. If a young person is prescribed more medicine than they need for the initial health condition, there is a concern that the opioid pain reliever may end up in someone else's hands. The young person may continue taking the narcotic after the initial need for the strong pain medication has ended.
Medication Effective for Pain Relief
Exparel isn't covered by all health insurance companies. The medication costs approximately $200.00, which can be a prohibitive factor for some patients and their families. Dr. Emery states that the medication works "really, really well" and that he has had good results with it.
Source:
[1] https://www.wbir.com/article/news/local/dentists-use-alternatives-to-opioids-to-fight-addiction/51-583690991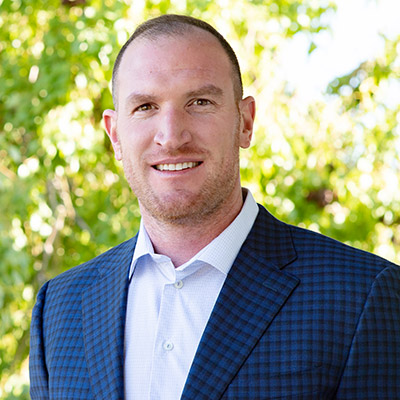 Blake Nichols is the Director of Operations at Desert Cove Recovery. Blake battled his own addiction to drugs and alcohol and was given the gift of recovery at the age of 23. Since 2008, Blake has dedicated his life and career to the field of addiction. He has experience in all aspects of addiction treatment including direct care, admissions, marketing, and administration.
Blake feels that the greatest reward of working in the recovery field is being part of the transformation that a person goes through from the time they arrive and begin treatment, through the hard work and the Miracle of recovery, and ultimately the change into a confident and capable person ready to carry the message of recovery.
"My career has focused on serving others. I have accepted ownership of my responsibilities as that is the key to working at the highest level of professionalism. I have worked to be positive and offer solution-based suggestions in my work and personal life."