If asked, most Americans would state that heroin and cocaine are probably the most dangerous drugs. Surprisingly, they would be wrong. Alcohol is proving to be more dangerous than heroin, methamphetamine, cocaine or prescription drugs. A study was conducted that factored in 16 different ways in which a drug can be harmful. Based on these criteria, alcohol was demonstrably the most dangerous substance of them all.
Some examples of the criteria that were used to calculate the dangers of alcohol compared to other drugs included crime, dependence, the death rate of those that consumed the drug, injury, drug-related impairment of mental functioning and economic cost. Based on these elements and more, alcohol continues to be the most harmful drug for people overall.
Researchers in the study came up with a point system to determine how different drugs relate on the danger-scale. The study included a variety of drugs in addition to alcohol, such as heroin, crack cocaine, methamphetamine, powder cocaine, tobacco, amphetamine, marijuana, ketamine and ecstasy. It was important for researchers to find out what drugs were most dangerous not only to the individual, but to society as well.
Addiction can be selfish disease. When a person becomes addicted to drugs and/or alcohol they tend to live life thinking about only what they want. Addicts become obsessed with obtaining their next fix. They will often stop at nothing to get the money they need in order to get the high they are seeking. This creates a very self-serving and dangerous environment for the addict's family, friends, neighbors and the rest of society.
Interestingly, because alcohol had such a great potential to be harmful to society, when that was not taken into account, crack cocaine became the most harmful to the addict. This difference highlights that drug addiction does not just affect the user; it affects the economy, families, other drivers, healthcare costs and crime rates.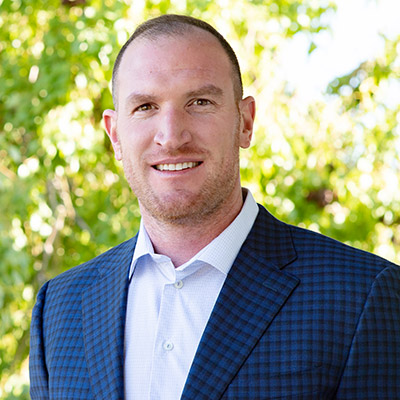 Blake Nichols is the Director of Operations at Desert Cove Recovery. Blake battled his own addiction to drugs and alcohol and was given the gift of recovery at the age of 23. Since 2008, Blake has dedicated his life and career to the field of addiction. He has experience in all aspects of addiction treatment including direct care, admissions, marketing, and administration.
Blake feels that the greatest reward of working in the recovery field is being part of the transformation that a person goes through from the time they arrive and begin treatment, through the hard work and the Miracle of recovery, and ultimately the change into a confident and capable person ready to carry the message of recovery.
"My career has focused on serving others. I have accepted ownership of my responsibilities as that is the key to working at the highest level of professionalism. I have worked to be positive and offer solution-based suggestions in my work and personal life."