Arizona Rehab Centers Make The Difference In Recovery Relapse
One of the most important but least remembered aspects of addiction recovery is that you are human, and relapse may be a part of your recovery process. It's a real and valid concern. If you find yourself in relapse from recovery, contacting Arizona rehab centers is the best way to get you back on track, as soon as possible. Reaching out for help will help you maintain the progress and growth you worked hard to achieve.
What To Do In The Event Of A Relapse
Too often, we feel like if we are in 'recovery,' we are on an upward-moving path and anything that takes us back is a failure. That's simply not the case. Part of the recovery process Arizona rehab centers employ with their clients is the preparation for the possibility of relapse in recovery. The creation of a game plan is also discussed if it should happen.
According to the National Institute on Drug Abuse[1], it's not uncommon for people who are in recovery to relapse, as learning to live without drugs or alcohol takes practice. Relapse can lead to damaging consequences, so if you should find yourself relapsing and falling into old habits and behaviors, it's important to seek professional help quickly and purposefully.
What Causes Relapse In Recovery?
The answer to what causes relapse in recovery is as unique as the answer to the question, "What causes addiction?" Since the underlying reasons for addiction vary from person to person, the reasons for relapse will vary, as well.
That said, Arizona rehab centers have found that there are some commonalities in the reasons many people relapse. Often, facing stressful times or situations will propel a person in recovery toward their addictive substance as a way to cope with the stress.
Depression, negative emotions and feelings can also make one feel that returning to addictive habits may bring back happiness or clarity. Too often, those negative feelings can cloud the judgment of someone in recovery, and trick them into thinking life really was better before they entered the recovery process.
Additionally, when someone in recovery comes back in contact with people and places that are connected to the addictive habits, it's tempting to want to fall back into those habits with those people as well. Seeing the people and paraphernalia, smelling the alcohol and remembering the 'good times' with those who were part of the addictive life can trigger the desire to relapse into those destructive behaviors.
Continued after video:
How Can Arizona Rehab Centers Help In Recovery?
When someone in recovery relapses, there is often guilt and shame that comes with relapse. These feelings can be even worse than what was associated with the addiction in the first place. You may feel as if you've not just failed in addiction, but you've failed in recovery.
You don't have to believe that lie. Arizona rehab centers like Desert Cove Recovery are trained to help you immediately tackle the relapse, and to help you work through the guilt and shameful feelings you may have because you've relapsed.
The compassionate and professional staff at Desert Cove Recovery know that you are only human, and they're ready to help you get your life back for good. They understand that there is nothing to be gained in beating yourself up, and will help you learn to realize that it's not about what you've done—it's about what your next move is. They want that to be a positive one, one that doesn't deny that relapse may happen but instead realizes it may be part of the journey and needs to be dealt with in a caring and effective manner.
Desert Cove Recovery knows you greatly regret not only your addiction but your relapse, and they want to help so that you can minimize any of the potentially harmful effects of relapse in a caring and kind way.
You've already suffered enough in your addiction and you don't need to endure this alone just because you've relapsed. Desert Cove Recovery wants to encourage you for not just taking the efforts to get help, but in understanding that relapse may be part of the journey and they're there with you in every step of that as well.
You've worked hard in recovery; let Desert Cove Recovery stand by your side if you've relapsed. They're there for you, so make the call.
Sources:
[1] https://easyread.drugabuse.gov/content/what-relapse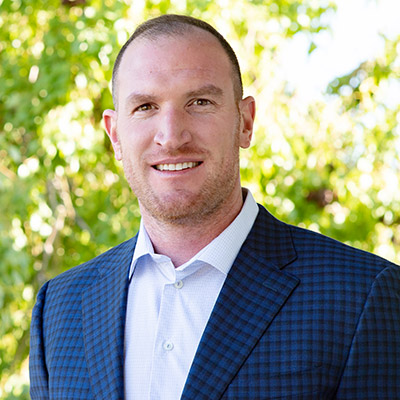 Blake Nichols is the Director of Operations at Desert Cove Recovery. Blake battled his own addiction to drugs and alcohol and was given the gift of recovery at the age of 23. Since 2008, Blake has dedicated his life and career to the field of addiction. He has experience in all aspects of addiction treatment including direct care, admissions, marketing, and administration.
Blake feels that the greatest reward of working in the recovery field is being part of the transformation that a person goes through from the time they arrive and begin treatment, through the hard work and the Miracle of recovery, and ultimately the change into a confident and capable person ready to carry the message of recovery.
"My career has focused on serving others. I have accepted ownership of my responsibilities as that is the key to working at the highest level of professionalism. I have worked to be positive and offer solution-based suggestions in my work and personal life."