Arizona Rehab Centers: Tough Love Isn't the Answer to Addiction
When fighting addiction, people need the support of their families to help them make it through the rough times and live a sober life. While there are many families who stand by those battling addiction and offer any amount of support they can, there are others who try a tough love approach to help their loved ones. Although they may think this is the answer, in reality, they are doing more harm than good. Let's take a look at why tough love can be harmful and how getting treatment at Arizona rehab centers like Desert Cove Recovery can help.
What is Tough Love?
Tough love is a term used to describe any behavior that is firm and cold when dealing with someone's behavior, usually actions that you don't approve of. Often you may hear parents using tough love on their children in hopes of changing their behavior. Some people also take a tough love approach with family and friends who are addicted to drugs or alcohol.
How Tough Love Can Have a Negative Impact on Those Fighting Addictions
Tough love can negatively affect individuals with addiction in several ways. Here are several reasons why tough love is not the answer when dealing with those who have an addiction.
Tough love can contribute to addiction.
For many people, feelings of loneliness, depression, and sadness will lead them to find comfort in their drug of choice. Instead of getting support and feeling better because of their interactions with others, they seek the effects drugs and alcohol can have on them. Since tough love offers no emotional support to help people feel better about themselves, there is a good chance they will turn to drugs and alcohol for comfort.
Continued after video:
Tough love offers no feelings of understanding.
The tough love approach takes on an authoritarian feeling. The person gives the feeling that they know everything and offers no understanding of the person's situation or feelings. For a person to recover from an addiction, they need to have support. They should feel as though people are trying to understand where they are coming from and what they are dealing with. Not feeling as though people understand can make them feel more alienated and likely to turn to drugs and alcohol.
Tough love offers no solutions.
Tough love takes on the approach that this is "your problem" and that you need to deal with it. There are no solutions offered. Tough love takes a hands-off approach. When trying to battle addiction, people need to hear that there are viable solutions and treatments to help them get healthy and strong. Tough love makes it easy to brush off the problem. But brushing off the problem is not going to make it go away. There needs to be a team effort to help people battle their addiction and find solutions to their addictions.
Arizona Rehab Centers Offer Help for Addiction
The professionals at Desert Cove Recovery believe in support and treating the patient with a customized plan. Sometimes that may even include a *little* love that may seem a little tough at the time. But, since all people, so are all treatment plans.
At Desert Cove Recovery, people will get the support they need to battle their alcohol and drug addiction. Through detox, therapy sessions, and a holistic approach, people will learn how to live a life without drugs and alcohol. Desert Cove Recovery believes in treating the mind, body, and spirit to help people recover the right way. Without healing all three, recovery is impossible.
If you're ready to get the help you need to battle your addiction, call Desert Cove Recovery today or send us a message online. We are ready to give you the help and support you deserve.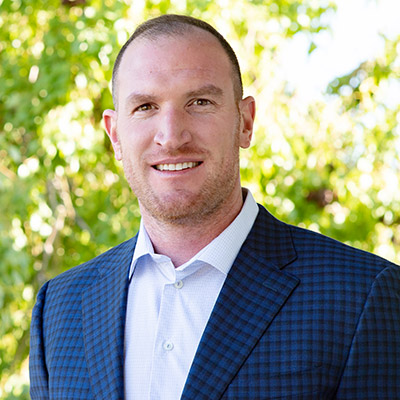 Blake Nichols is the Director of Operations at Desert Cove Recovery. Blake battled his own addiction to drugs and alcohol and was given the gift of recovery at the age of 23. Since 2008, Blake has dedicated his life and career to the field of addiction. He has experience in all aspects of addiction treatment including direct care, admissions, marketing, and administration.
Blake feels that the greatest reward of working in the recovery field is being part of the transformation that a person goes through from the time they arrive and begin treatment, through the hard work and the Miracle of recovery, and ultimately the change into a confident and capable person ready to carry the message of recovery.
"My career has focused on serving others. I have accepted ownership of my responsibilities as that is the key to working at the highest level of professionalism. I have worked to be positive and offer solution-based suggestions in my work and personal life."