The current opioid crisis is responsible for producing a new epidemic among teens and young adults. It's a potentially-fatal bacterial heart infection called endocarditis.
This condition is most commonly seen in older adults. Now doctors are seeing it in much younger patients more often due to opioid drug use.
What is Endocarditis and How is is Related to Opioid Abuse?
Endocarditis is a bacterial infection of the inner lining of the heart chamber and its valves. The condition occurs when bacteria are enter the body, then are spread through the bloodstream until they attach themselves to damaged parts of the heart. It is spreading through the use of shared needles by IV drug drug users.
The clump of bacteria grows over time, and the infection can be life-threatening if it isn't treated, according to Dr. Sarah Wakeman, the Medical Director of the Substance Use Disorder Initiative and the Addiction Consult Team at Massachusetts General Hospital.
How Infection is Spread
In a doctor's office, clinic or hospital setting, a health care worker will swab a patient's skin with a disinfectant to kill bacteria before administering an injection. The purpose of this step is to avoid pushing bacteria from the skin into the body with the needle. Opioid drug users who are using needles may not be taking this step, which has led to the increase in endocarditis cases.
Endocarditis Treatment Not Enough for Opioid Use Disorder Patients
Endocarditis can be treated using intravenous antibiotics over a long time. If the damage to the heart valves is severe, surgery may be recommended to replace them.
If the patient is also injecting opioids, such as heroin, treating the infection is only treating half of the problem. The opioid use disorder is still present, and the patient will go right back to using once if he doesn't get appropriate help for the addiction.
According to a 2016 Tufts University study, hospital admissions for endocarditis due to injectable drug use increased from 3,578 in 2000 to 8,530 in 2013. The study also found that a large number of these cases involved young people aged 15-24.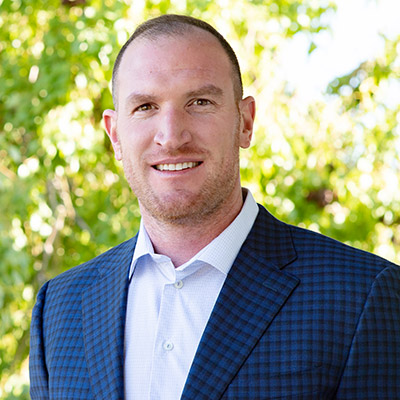 Blake Nichols is the Director of Operations at Desert Cove Recovery. Blake battled his own addiction to drugs and alcohol and was given the gift of recovery at the age of 23. Since 2008, Blake has dedicated his life and career to the field of addiction. He has experience in all aspects of addiction treatment including direct care, admissions, marketing, and administration.
Blake feels that the greatest reward of working in the recovery field is being part of the transformation that a person goes through from the time they arrive and begin treatment, through the hard work and the Miracle of recovery, and ultimately the change into a confident and capable person ready to carry the message of recovery.
"My career has focused on serving others. I have accepted ownership of my responsibilities as that is the key to working at the highest level of professionalism. I have worked to be positive and offer solution-based suggestions in my work and personal life."