Last week an announcement was issued by Cigna stating their joint research venture with the American Society of Addiction Medicine (ASAM) and Dr. Cindy Parks Thomas of the Schneider Institutes of Health Policy at Brandeis University's Heller Graduate School for Social Policy and Management. The health insurance company has agreed to provide two years' worth of claims associated with substance abuse treatment for researchers to examine the results.
With personal information removed for confidentiality, Dr. Parks Thomas and her team will work with ASAM to gauge performance measures associated with medication prescribing for opioid use and alcohol use disorders, as well as their effectiveness in treatment after withdrawal management.
"ASAM is excited to collaborate with Cigna in our work toward assuring that ASAM's performance measures are broadly accepted and adopted in the treatment of patients with addiction," said Dr. Corey Waller, chair of ASAM's Performance Measures Expert Panel and Legislative Advocacy Committee. "This will encourage physicians to make significant improvements in the quality of patient care for the addiction field as well as in the health care system as a whole."
The insurance industry has had to face the reality that legislation has mandated better coverage for substance use disorders, and rather than continuing to push back at the risk of patients' lives, moves like this one indicate they can work smarter within the system to advocate better care and save on their bottom line.
"When it comes to substance abuse, there are not clear guidelines," Dr. William Lopez, Cigna senior medical director for behavioral health told Forbes in an interview. "Our position is that we want to individualize the treatments and by having some guidelines that are more holistic, we will attain that goal. We want to move from volume to value."
Individualized, holistic treatments are two of the things that Desert Cove Recovery is most proud of in our program. If you are searching for a rehab program that can work with your insurance and provide excellent treatment, contact us today.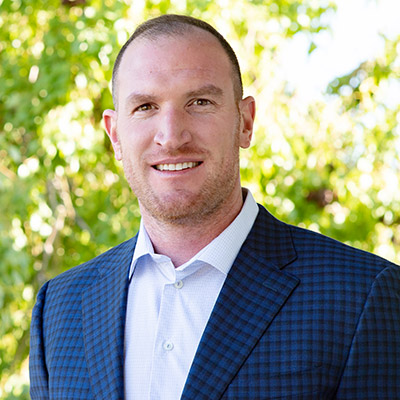 Blake Nichols is the Director of Operations at Desert Cove Recovery. Blake battled his own addiction to drugs and alcohol and was given the gift of recovery at the age of 23. Since 2008, Blake has dedicated his life and career to the field of addiction. He has experience in all aspects of addiction treatment including direct care, admissions, marketing, and administration.
Blake feels that the greatest reward of working in the recovery field is being part of the transformation that a person goes through from the time they arrive and begin treatment, through the hard work and the Miracle of recovery, and ultimately the change into a confident and capable person ready to carry the message of recovery.
"My career has focused on serving others. I have accepted ownership of my responsibilities as that is the key to working at the highest level of professionalism. I have worked to be positive and offer solution-based suggestions in my work and personal life."