Researchers at the University of Illinois have found yet another reason why childhood trauma can have disastrous effects on a person. According to the new study that was published in the Journal of Substance Abuse Treatment, children who have been diagnosed with post-traumatic stress disorder (PTSD) are 67% more likely to require drug and alcohol treatment as adults.
There are all sorts of traumatic instances that can cause a child to have PTSD. Physical abuse, emotional abuse, witnessing violence and death can all contribute to this lifelong emotional issue. The researchers were not focused on the causes of the disorder for this study, as they were looking at ways to intervene upon children before they require drug and alcohol treatment or incarceration. So, when they determined that such a large group of children will end up in treatment after being diagnosed with PTSD, it was clear that they had discovered an entry point for early intervention.
When a child is diagnosed with PTSD this may be the time to introduce various treatments and intervention techniques. This could include education, screening for potential drug and alcohol misuse, or parental education. However, there is more than just a PTSD diagnosis that increases these children's chances of needing drug treatment in the future. Researchers also found that associating with peers who are troubled and children who have social-emotional difficulties are also more likely to misuse drugs and alcohol in the future, indicating that there are social effects as well that go beyond their initial diagnosis.
Additionally, while early intervention methods are important in helping these kids, aftercare is also important for those that have and need alcohol and drug treatment. This may be a different sort of aftercare regimen than for those who do not have PTSD.
"Traditionally, once we get people into treatment, we put them through the program, then wish them good luck and send them out on their own. However, someone with chronic trauma and substance use problems is probably going to need ongoing care that re-evaluates their treatment plan at regular intervals and addresses issues such as mental health problems or housing and connects them with resources," remarked Jordan Davis, a doctoral student in social work at the University of Illinois.
Isolating incidents that can increase or decrease a child's risk of alcohol or drug abuse is crucial when it comes to minimizing the dangerous societal effects of drugs and alcohol. Research like this highlights the importance of early intervention and keeping up to date on potential risk factors.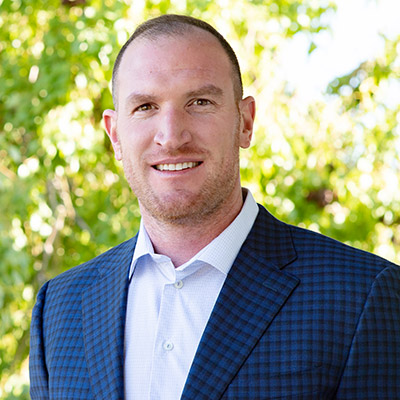 Blake Nichols is the Director of Operations at Desert Cove Recovery. Blake battled his own addiction to drugs and alcohol and was given the gift of recovery at the age of 23. Since 2008, Blake has dedicated his life and career to the field of addiction. He has experience in all aspects of addiction treatment including direct care, admissions, marketing, and administration.
Blake feels that the greatest reward of working in the recovery field is being part of the transformation that a person goes through from the time they arrive and begin treatment, through the hard work and the Miracle of recovery, and ultimately the change into a confident and capable person ready to carry the message of recovery.
"My career has focused on serving others. I have accepted ownership of my responsibilities as that is the key to working at the highest level of professionalism. I have worked to be positive and offer solution-based suggestions in my work and personal life."