During the span of eight weeks, Americans move from giving thanks, to decking the halls and then ringing in the New Year. This is supposed to be a joyous time of year, full of celebrations, family reunions and spending time with friends. But for someone in recovery, it could seem like a perfect storm, a trifecta of holiday celebrations and opportunities to stumble from the path of sober living.
With a little preparation and strong resolve to maintain sobriety, people in recovery can overcome those stumbling blocks to enjoy the holiday celebrations with their families.
First, stay focused on your own recovery. Other people's problem behaviors become more prominent once in recovery. Mind your business. Your own recovery is enough to work on without adding someone else's to it. Don't let other people's lack of self control get you off track.
Take responsibility of past behaviors. Facing relatives who feel it necessary to air all grievances against you at the Thanksgiving celebration is not the most ideal situation. Remind your family that you are in recovery, and that you apologize for past behaviors. Change the subject, and move on to a new conversation.
Don't participate in alcoholic conversations. Reliving war stories of past drinking days is unhealthy for your recovery. Get outside for some fresh air, or help in the kitchen. If all else fails, head to the bathroom – typically no one will bother you in there!
To make sure you have a non-alcoholic beverage, bring your own. Even the youngest party guests can enjoy a non-alcoholic sparkling cider or interesting punch. You never know, there may be other adults who want to limit their alcohol intake too.
Think of a list of things that you can do with your family that don't include alcohol. Get your family to do something healthy with you: take a walk or throw around a football. Be productive and help grandma out around the house.
Finally, make sure you have an exit plan. If all else fails, make sure you know how you can leave if you need to. Let your host or a few trusted guest know ahead of time that you may need to leave early so they can support your decision.
Preparation is key! Have your plan ready before arriving at the celebration. Happy Holidays!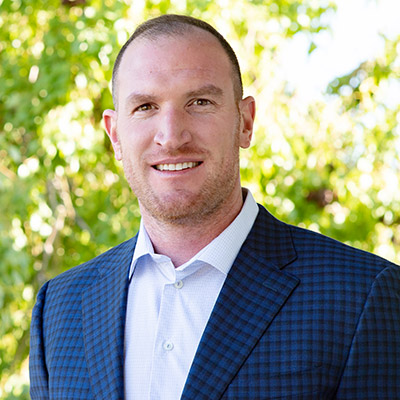 Blake Nichols is the Director of Operations at Desert Cove Recovery. Blake battled his own addiction to drugs and alcohol and was given the gift of recovery at the age of 23. Since 2008, Blake has dedicated his life and career to the field of addiction. He has experience in all aspects of addiction treatment including direct care, admissions, marketing, and administration.
Blake feels that the greatest reward of working in the recovery field is being part of the transformation that a person goes through from the time they arrive and begin treatment, through the hard work and the Miracle of recovery, and ultimately the change into a confident and capable person ready to carry the message of recovery.
"My career has focused on serving others. I have accepted ownership of my responsibilities as that is the key to working at the highest level of professionalism. I have worked to be positive and offer solution-based suggestions in my work and personal life."