Teenage drug use continues to be a major concern in our society. Children are starting to abuse drugs earlier and earlier and now scientists are looking for an explanation for this phenomenon. A recent set of studies were conducted by neuroscientists at Georgetown University Medical Center to try to pinpoint where in the brain the potential for addiction resides.
"What this study is attempting to do is identify the differences in the brains of adolescents who go on to misuse alcohol and other drugs. If we know what is different, we may be able to develop strategies that can prevent the behavior," explained John VanMeter, one of the leading neuroscientists of the study.
The study consists of four smaller studies all geared towards isolating the part in the brain that is different in those children that abuse drugs.
The first study looks into the area of the brain responsible for emotion, impulsivity, and self-control. Researchers asked parents to fill out a questionnaire regarding the social behaviors of their children and the drug use of their children, additionally the researchers compared those answers to the brain scans of the children. Researchers on the study state that the questionnaire is designed to predict future alcohol abuse.
The second study attempted to look into how impulsive the children were. The third study looked into the amount of sugar the children were ingesting. "We know that, compared to healthy individuals, adults with alcoholism have a stronger preference for sweet tastes, are more impulsive and are less able to delay gratification," said another one of the study's authors.
While the study is not complete, it does appear that children who do not have the proper nutrition, who are exceedingly impulsive and who lack self-control are more likely to be at risk for drug and alcohol addictions.
Developing tools to prevent teen drug abuse is paramount in the fight against addiction. Drug abuse continues to be a nationwide epidemic that has shown few signs of letting up. If neuroscientists can isolate what causes a teenager to become more likely to abuse alcohol and drugs then parents, educators, health officials and law enforcement have a better chance at preventing the behavior in the future.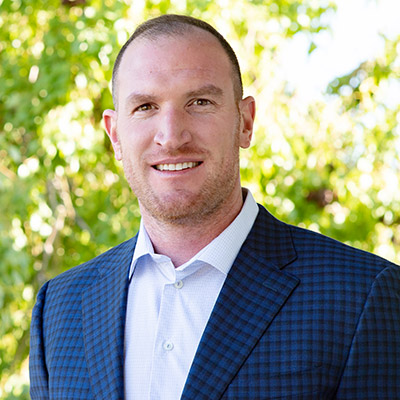 Blake Nichols is the Director of Operations at Desert Cove Recovery. Blake battled his own addiction to drugs and alcohol and was given the gift of recovery at the age of 23. Since 2008, Blake has dedicated his life and career to the field of addiction. He has experience in all aspects of addiction treatment including direct care, admissions, marketing, and administration.
Blake feels that the greatest reward of working in the recovery field is being part of the transformation that a person goes through from the time they arrive and begin treatment, through the hard work and the Miracle of recovery, and ultimately the change into a confident and capable person ready to carry the message of recovery.
"My career has focused on serving others. I have accepted ownership of my responsibilities as that is the key to working at the highest level of professionalism. I have worked to be positive and offer solution-based suggestions in my work and personal life."