Successfully treating physical pain while still protecting patients from becoming addicted to the drugs has been something that medical professionals have struggled with for quite some time now. It is often up to the prescriber to assess whether or not the patient is being truthful about their symptoms, and if there are any viable alternatives to opioids. This has proven to be difficult, as there is very little in the way of screening and decisions are often based on what the patient is reporting.
Although addition does not discriminate, and anyone can become dependent on a substance, certain populations tend to be more prone to dependency due to their exposure. Our nation's veterans tend to be especially at risk of developing a dependence on prescription painkillers. Veterans often present to VA hospitals with physical and emotional trauma, requiring medication for bodily pain while also being at risk of self-medication for PTSD, depression or anxiety. Because of this high risk population, a concerted effort was taken to reduce the number of painkillers prescribed to veterans while still providing them with the care they need.
The Opioid Safety Initiative was a program that started in 2013 with the aim of improving prescribing practices and creating a safer medical environment for veterans. As part of the initiative, a monitoring tool was developed that connects VA physicians and VA clinic heads of departments, allowing people to view the different prescribing practices throughout the country. Viewers can see various alternatives and step-down methods used by VA doctors to help avoid dependency.
According to the research, the tool is effective at helping to change prescribing practices. After the development and implementation of the monitoring tool in 2013, heavy painkiller prescriptions have reduced by 16%. The study appears in[1] the journal Pain and was conducted by researchers from the University of Michigan Medical School and Institute for Healthcare Policy and Innovation, the VA Ann Arbor Healthcare System, and Yale University.
"These results highlight the importance of addressing provider behaviors in our efforts to address the opioid epidemic, and the need for large health systems to develop and implement systematic approaches that are flexible enough to allow clinicians to make individual decisions while still reducing the overall prevalence of potentially risky prescribing," explained[2] Mark Ilgen, Ph.D. and senior author of the study.
Researchers are also hopeful that this VA experiment can translate into the broader population, further reducing large and heavy doses for prescription painkillers and their subsequent effects.
Sources:
[1] http://journals.lww.com/pain/pages/articleviewer.aspx?year=9000&issue=00000&article=99344&type=abstract
[2] https://www.sciencedaily.com/releases/2017/01/170110103307.htm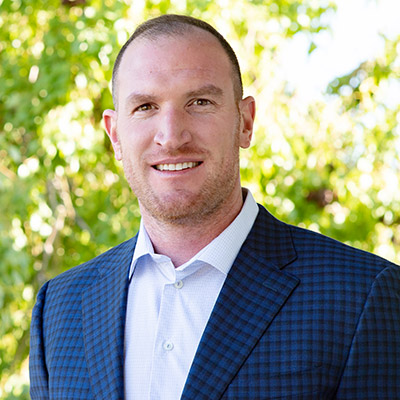 Blake Nichols is the Director of Operations at Desert Cove Recovery. Blake battled his own addiction to drugs and alcohol and was given the gift of recovery at the age of 23. Since 2008, Blake has dedicated his life and career to the field of addiction. He has experience in all aspects of addiction treatment including direct care, admissions, marketing, and administration.
Blake feels that the greatest reward of working in the recovery field is being part of the transformation that a person goes through from the time they arrive and begin treatment, through the hard work and the Miracle of recovery, and ultimately the change into a confident and capable person ready to carry the message of recovery.
"My career has focused on serving others. I have accepted ownership of my responsibilities as that is the key to working at the highest level of professionalism. I have worked to be positive and offer solution-based suggestions in my work and personal life."