The FDA (US Food and Drug Administration) has approved a monthly treatment for addiction that is the first of its kind. The new option can be used for those struggling with substance abuse issues stemming from an addiction to narcotics such as prescription painkillers or heroin.
Sublocade, from Indivior Plc, is buprenorphine given by injection. The drug reduces the sensations of withdrawal symptoms in addiction patients. Administering the drug monthly could help patients comply to the treatment schedule, compared to other versions currently available such as daily oral doses in the form of pills or dissolving strips.
Effort to Reduce Stigmas Around Drugs
Approving the new drug treatment product is part of the Administration's plan to reduce stigmas surrounding this class of medications. Buprenorphine is a synthetic opioid, and critics have expressed their opposition to medication assisted treatment (MAT). Instead, they favor changing users' behavior to combat the current opioid crisis.
The FDA and other federal agencies are supporting MAT, which involves administering drugs and providing counseling to those affected. The White House referred to the situation as a "public health emergency" in October.
The FDA commissioner, Scott Gottlieb, released[1] a statement recently that said the FDA is "committed to expanding access to treatments that can help people pursue lives of sobriety."
New Medication Available Early in 2018
According to reports[2], Sublocade will be made available to patients early in 2018, according to Indivior. The National Institute on Drug Abuse reports that in 2016, drug overdoses were responsible for taking the lives of more than 64,000 Americans. This figure includes overdoses caused by prescription drugs, such as fentanyl and OxyContin, and illicit ones like heroin. Clients who receive medication assisted treatment for drug addiction reduce their risk of death from all causes in half, according to the FDA, making this option a valuable one.
Mr Gottlieb stated that the FDA is currently working on guidelines that will get further treatment options for treating opioid addiction into the market more rapidly.
Sources:
[1] https://www.fda.gov/NewsEvents/Newsroom/PressAnnouncements/ucm587312.htm
[2] https://www.bloomberg.com/news/articles/2017-12-01/once-monthly-opioid-addiction-injection-cleared-for-u-s-sales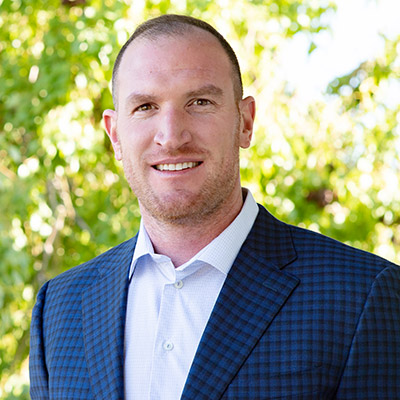 Blake Nichols is the Director of Operations at Desert Cove Recovery. Blake battled his own addiction to drugs and alcohol and was given the gift of recovery at the age of 23. Since 2008, Blake has dedicated his life and career to the field of addiction. He has experience in all aspects of addiction treatment including direct care, admissions, marketing, and administration.
Blake feels that the greatest reward of working in the recovery field is being part of the transformation that a person goes through from the time they arrive and begin treatment, through the hard work and the Miracle of recovery, and ultimately the change into a confident and capable person ready to carry the message of recovery.
"My career has focused on serving others. I have accepted ownership of my responsibilities as that is the key to working at the highest level of professionalism. I have worked to be positive and offer solution-based suggestions in my work and personal life."