The Importance of a Dual Diagnosis in Addiction Treatment
Drug and alcohol addiction has become a problem for people across the nation, and taking every possible step to contain the threat is vital. Addicts often seek treatment but keep falling into the same trap once they complete the program and don't know why. Rather than being simple or straightforward, addiction is a complex issue that requires a closer look when you want to give yourself or a loved one the best odds of escaping from the issue.
Mental health and addiction are very closely linked. For many people, learning about their mental health disorders is one of the most critical factors in their path to recovery. If you have depression, anxiety or other mental health diagnoses, our experts will get to the bottom of it and treat both conditions simultaneously. Doing so will give you the skills necessary to break free from your addiction and begin your recovery.
(Continued below video…)
Why Diagnosing Other Mental Health Issues is Important
People who have mental health conditions and don't know about them will sometimes turn to drugs and alcohol as a form of self-medication, but they won't always understand why they keep using harmful substances. If a rehabilitation center only treats the addiction but fails to notice the contributing factors, the patient is more likely relapse within a few days or weeks after treatment.
When you go to a treatment center that understands the connection between mental health and addiction, you will make progress faster than you once thought possible. Treating the issue that caused or contributed to your addiction will make it much easier for you to stay on the path of sobriety.
Spotting the Red Flags of Mood Disorders
Learning about mental health and addiction so that you can discuss the red flags of a mood disorder will take you far when you want to defeat your addiction. If you felt sad a lot before you became addicted to drugs or alcohol, you might be suffering from depression. Suicidal thoughts are another indication that you should look deeper than the surface of your substance issue. Those who feel nervous and uneasy without reason likely have anxiety and will need to speak with a mental health professional. Extreme mood swings and feelings of heightened confidence could point to other problems that an expert will address.
Dual Diagnosis Treatment for Mental Health and Addiction
When people opt for our treatment programs at Desert Cove Recovery, our experts will assess the needs of each person so that they can decide the best treatment plan. If we uncover other issues during the evaluation stage, we will treat the patient for addiction and the other mental health issue.
By customizing a program for each person, we can prepare our patients for life after the program in a way that will reduce their odds of repeating old habits. Handling other mental health problems has already improved the quality of life for many of our past patients, and we are confident that you will enjoy a similar outcome.
Our mission is to arm you with the tools that will allow you to reclaim your life and to break free from addiction and the other things that could hold you back from reaching your full potential. We care about our patients and will strive to help them achieve their short- and long-term goals. Even though recovery might seem far away, it's closer than you think.
You Have Hope
Whether or not your addiction has another cause that you need to solve, our treatment centers are here to give you hope. Our team will work together to find an option that fits your lifestyle and needs, and you will know that you are in the right place. Likewise, if a person is not appropriate for our program or the therapies we offer, we will be up front on about this and discuss an alternate plan.
If you are like other addicts, you may be feeling lost and hopeless, but we promise that you can make it past your addiction if you allow us to guide you. Contact an admissions counselor today for help.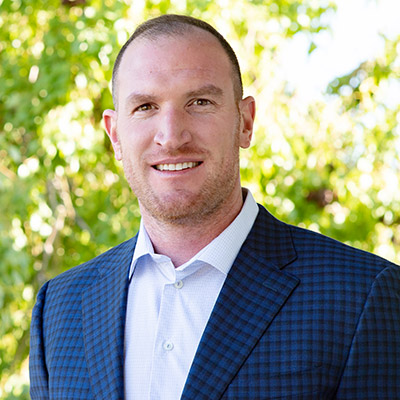 Blake Nichols is the Director of Operations at Desert Cove Recovery. Blake battled his own addiction to drugs and alcohol and was given the gift of recovery at the age of 23. Since 2008, Blake has dedicated his life and career to the field of addiction. He has experience in all aspects of addiction treatment including direct care, admissions, marketing, and administration.
Blake feels that the greatest reward of working in the recovery field is being part of the transformation that a person goes through from the time they arrive and begin treatment, through the hard work and the Miracle of recovery, and ultimately the change into a confident and capable person ready to carry the message of recovery.
"My career has focused on serving others. I have accepted ownership of my responsibilities as that is the key to working at the highest level of professionalism. I have worked to be positive and offer solution-based suggestions in my work and personal life."