A new study conducted by researchers at Johns Hopkins Bloomberg School of Public Health revealed a major problem with prescribing practices in several states throughout the country. It was discovered that many patients who were receiving prescriptions for buprenorphine to treat their opioid addictions were also receiving prescriptions for prescription painkillers at the same time.
According to information from eleven states, two in five patients that were using buprenorphine were also being prescribed prescription painkillers. Additionally, it was discovered that 66% of people who had completed treatment were also being prescribed painkillers within 12 months.
This shocking discovery only serves to highlight the obvious need for better prescribing practices, prescription drug monitoring programs and more education for doctors. "Policymakers may believe that people treated for opioid addiction are cured, but people with substance abuse disorders have a lifelong vulnerability, even if they are not actively using. Our findings highlight the importance of stable, ongoing care for these patients," commented Dr. G. Caleb Alexander, study author.
Many experts agree with Dr. Alexander. Treatment has been found to be one of the most effective ways to overcome an addiction to opiates. However, many people struggle to find a treatment facility that is right for them. This is made even more difficult by the potential changes being implemented surrounding the Affordable Care Act, which helped increase access to treatment for more people.
There are many successful ways of treating opioid addiction, and using burprenorphine (Suboxone) as an aid to reduce withdrawal symptoms and cravings has proven to have multiple benefits. What this study shows is that the healthcare system in America has a long way to go to help fix the opioid crisis that appears to be continuing to escalate.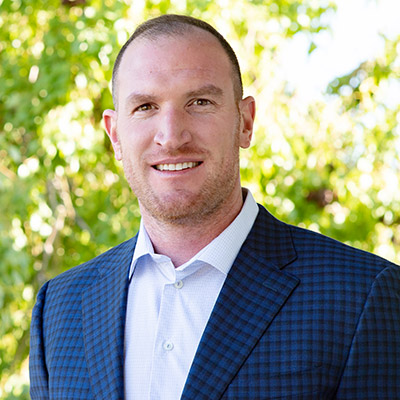 Blake Nichols is the Director of Operations at Desert Cove Recovery. Blake battled his own addiction to drugs and alcohol and was given the gift of recovery at the age of 23. Since 2008, Blake has dedicated his life and career to the field of addiction. He has experience in all aspects of addiction treatment including direct care, admissions, marketing, and administration.
Blake feels that the greatest reward of working in the recovery field is being part of the transformation that a person goes through from the time they arrive and begin treatment, through the hard work and the Miracle of recovery, and ultimately the change into a confident and capable person ready to carry the message of recovery.
"My career has focused on serving others. I have accepted ownership of my responsibilities as that is the key to working at the highest level of professionalism. I have worked to be positive and offer solution-based suggestions in my work and personal life."