Emergency rooms throughout the country have recently started cutting back on the number of days' worth of painkillers are prescribed to patients. Instead of the previously standard seven days, most hospitals have now instituted a policy that only allows up to three days of pills.
Policymakers wanted to ensure that patients were following up with their regular doctors, and most hospitals did not want the ER to be a destination for drug seekers or the start of a dependency issue. Now a recent study has provided further support to the argument of prescription opioid reduction, as it confirms that the longer a painkiller is prescribed, the more likely it is for the patient to become addicted.
"The initial prescription a clinician writes has a pretty profound impact on a person's (likelihood) for being a long-term opioid user," commented Bradley Martin, coauthor of the study. This means that patients who are given prescriptions for more than a month at a time have a 30% increase in their chances of becoming addicted. Although very few patients are actually given such a large number of painkillers at once, the study shows that patients who are only given enough painkiller for one day still have up to a 6% chance of continuing use throughout the year.
This detailed research illustrates just how addictive painkillers can be for people who are simply seeking relief from their discomfort. As a nation, we have been forced to look at prescribing practices and how they can be better tuned in multiple settings to help reduce the availability of addictive substances as well as protect patients from becoming dependent.
On the front end, new policies can act as both an intervention as well as a preventive measure, but there are still millions of people who have already become addicted and need help. If you have a loved one in need of treatment, contact us today to learn more about how we can help.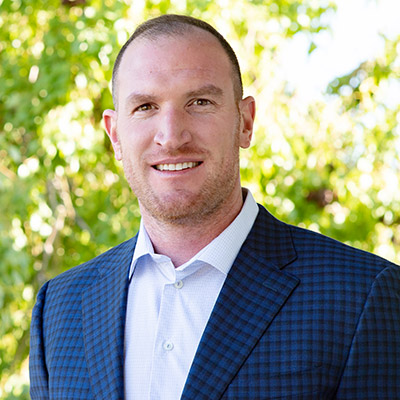 Blake Nichols is the Director of Operations at Desert Cove Recovery. Blake battled his own addiction to drugs and alcohol and was given the gift of recovery at the age of 23. Since 2008, Blake has dedicated his life and career to the field of addiction. He has experience in all aspects of addiction treatment including direct care, admissions, marketing, and administration.
Blake feels that the greatest reward of working in the recovery field is being part of the transformation that a person goes through from the time they arrive and begin treatment, through the hard work and the Miracle of recovery, and ultimately the change into a confident and capable person ready to carry the message of recovery.
"My career has focused on serving others. I have accepted ownership of my responsibilities as that is the key to working at the highest level of professionalism. I have worked to be positive and offer solution-based suggestions in my work and personal life."