Self-Care Ideas For After Leaving Your Scottsdale Treatment Center
When it comes to getting over an addiction, entering a Scottsdale treatment center is the first step in recovery. Addiction treatment jumpstarts your sobriety and provides you with the necessary skills and tools to make the process more attainable. However, once you leave treatment, you will still be faced with many of the triggers and underlying issues that contributed to your addiction.
Although it is vitally important to have a safe space to adjust to a sober lifestyle, it is also essential to have a healthy self-care plan in place to ensure you don't relapse into old behaviors. Here are some helpful ideas to make your after-rehab journey a manageable experience.
Choosing Enjoyable and Healthy Self-Care Activities
Often, individuals resort to using drugs and alcohol as a way to cope with trauma and other stressful situations. Substances can provide temporary relief from painful experiences. To many people, the idea of changing their behaviors and activities in favor of a more healthy and productive routine can bring on thoughts of pain and frustration. Thankfully, this does not need to be the case.
There are plenty of self-care activities that are both pleasurable and productive. If you're going to abstain from your substance of choice, you need to find things that provide a sense of reward and don't feel like torture. It is also important to take care of your physical and mental health as much as possible, as this is a significant factor in remaining sober. (1)
For instance, if you find joy being around others, seek out activities with friends and family in sober environments, whether that means playing games, seeing a movie, or going for coffee. Many individuals find joy from the outdoors, making activities such as hiking, biking, and camping a perfect alternative to destructive behaviors. Unfortunately, many activities that bring us joy can also include an element of substance use, such as meeting with friends at a bar or going to a concert.
Choosing New Environments for Self-Care
During the early stages of your recovery, it is best to avoid situations where substance use is prevalent. But that doesn't mean you will have to abstain from these types of environments altogether. If you enjoy live music, look for shows that happen in environments that don't include alcohol to prevent the urge to use. If you're looking to go out with friends, think about places you can meet up that don't serve alcohol. Make sure you communicate with your friends that you would prefer not to be around substances.
Continued after infographic:
Develop a Plan for Self-Care After Leaving a Scottsdale Treatment Center
An essential aspect of remaining sober after you leave a treatment program is to create a plan. This plan will help you address the strong urges to use whenever they arise.
For many people, stress is one of the biggest triggers that contribute to substance use, making it important to have a plan to reference when stressful circumstances arise. When creating a self-care plan, it's wise to have replacement behaviors that are realistic and attainable. This makes the act of remaining sober more bearable and within reach. Include multiple alternatives for yourself whenever a particular triggering situation arises. Not all alternatives will be available or realistic at all times. For instance, you may include "call a loved one" to help you deal with your cravings. However, if this person isn't available to talk in the moment, it is important to have another option to choose from, such as mindfulness techniques.
Creating a self-care plan may also require you to find new outlets to channel your energy towards. This is something that you will likely want to start researching while still in treatment. Addiction can often be the result of a lack of meaning in one's life (2), making it important to find an activity that fills this void. One option can be to find an organization to volunteer with. For many people, volunteering is a way to create meaning and connection and provide a sense of purpose. Another great option to consider is to find a creative outlet to pursue. Things like creating art, music, or dance give a sense of purpose and inspiration.
Seeking Treatment Today Can Set You Up for Success Tomorrow
Before you return to the outside world, you will need to find the services of a treatment program that can assist you in the recovery process. Desert Cove Recovery is a program that offers compassionate and holistic interventions to ensure you receive help from all angles. Treatment includes individual counseling, group therapy, and goal-oriented planning. Our specialists will work to create a nutrition plan that works for you while enjoying the benefits of our wellness program. There are many more programs to make the act of getting sober a supportive and nurturing process.
Overcoming addiction can feel like an impossible task, especially if you're going it alone without any outside support. If you're seeking professional guidance to make this vital self-transformation a reality, contact Desert Cove Recovery today. Our trusted team will help guide you through the rehab process. We will work side-by-side with you to create a treatment plan and have you on the path to a new lease on life.
Sources:
(1) https://www.health.harvard.edu/blog/self-care-4-ways-nourish-body-soul-2017111612736
(2) https://www.sciencedaily.com/releases/2015/08/150813092911.htm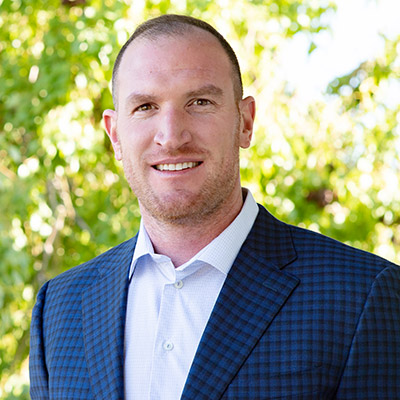 Blake Nichols is the Director of Operations at Desert Cove Recovery. Blake battled his own addiction to drugs and alcohol and was given the gift of recovery at the age of 23. Since 2008, Blake has dedicated his life and career to the field of addiction. He has experience in all aspects of addiction treatment including direct care, admissions, marketing, and administration.
Blake feels that the greatest reward of working in the recovery field is being part of the transformation that a person goes through from the time they arrive and begin treatment, through the hard work and the Miracle of recovery, and ultimately the change into a confident and capable person ready to carry the message of recovery.
"My career has focused on serving others. I have accepted ownership of my responsibilities as that is the key to working at the highest level of professionalism. I have worked to be positive and offer solution-based suggestions in my work and personal life."