Sober Parenting
Parenting comes with many challenges. It is natural for anyone raising children to crave a form of relief. A break from the day to day stresses that come from raising young adults. While relaxation in adulthood is often synonymous with alcohol, sober parenting may be the key to helping those closest to us – our children.
Many parents enjoy wine or beer in their downtime. Others, however, are choosing to embrace sobriety in every aspect of their journey through life. Sobriety has become central to child-rearing for many parents. The results are evident; staying sober helps children stay sober too.
What Is Sober Parenting?
Sober parenting is embracing abstinence from alcohol (and other drugs) while at the same time, being fully present in your child's life. There are many reasons parents often turn to drinking to cope. Parenting itself is known to be one of the most challenging undertakings a person will ever go through.
Parents have a lot on their minds at any given time. From restless nights filled with anxiety over whether children are making the right decisions, to struggling to overcome their own emotional demons. Learning to cope with all the family-related stress on top of trying to make ends meet, follow their own dreams, and maintain healthy adult relationships can make alcohol feel like a necessity.
Do Millennial Parents Drink Too Much?
It is difficult to find anything marketed toward parents in their 20s and 30s today that doesn't involve alcohol. Whether it's a funny saying on a t-shirt or a host of boozy recipes, "wine mom culture" may be doing far more harm than good. An article in the New York Post reports that millennial parents are drinking more (1) to cope with the stress of parenting.
According to Constellation Brands Inc. (2), which owns alcohol brands like Corona, the average millennial parent consumes 29 drinks per month. Paying attention to your own drinking can help you realize when things may be starting to get out of control.
The National Institute on Alcohol Abuse and Alcoholism (3) defines safe drinking as no more than three drinks per day or seven in a week for women. For men, no more than four drinks a day and 14 a week for men.
Alcohol abuse is on the rise in the United States. Daily and even excessive consumption have been normalized. More parents are at risk as they continue to rely on alcoholic beverages to self-soothe and unwind. Even celebrities are not immune to the temptation. Singer Kelly Clarkson said in an interview that as a mother raising four children, "wine is necessary." (4)
Thankfully, the rise of sober parenting may inspire others to start finding better ways to unwind. Celebrity actors Dax Shepard and Kristen Bell are proud sober parents.(5) They opened up about how alcohol was causing them to be less present in their family. They've begun to embrace everything that comes with parenting, including the stress, annoyance, and the need for personal space. An about-face from seeking to hide from the challenges.
Continued after video:
Sober Parenting and Partnership
It's not easy to stay sober when your partner drinks. This is especially true if you are raising a family together under the same roof. If you are concerned about your partner's drinking, finding a way to help them without upsetting the balance in your home is imperative.
Some of the best ways you can help navigate the conversation include:
Setting boundaries.
Using positive, recovery-oriented phrasing.
Avoiding arguments and confrontation (especially when they're intoxicated)
Considering their mental health and how they may be using alcohol to cope.
Tackling sobriety together is not only better for your family, but it will bring the two of you closer together.
Boundaries may include not consuming more than two alcoholic drinks per week, or only drinking one glass of wine when you go out to dinner. You can also place boundaries around when and how you discuss your issues.
Strive to only use "I" statements. It is much better for your partner to hear "I love you, and I'm worried about how much you've been drinking lately," over accusatory language such as "you're clearly an alcoholic."
Getting Help When It's Needed
Rehabilitation is the best thing that happens in many people's lives. While they may initially avoid going because of fear or embarrassment, many people with a drinking problem need the structure. Rehabs also provide much needed time away to truly break the cycle of drinking-abstinence-relapse.
Offer to attend treatment with your partner or participate in their support group meetings. Even just researching treatment options together can make rehab feel like a choice rather than a punishment.
If you or someone you love is suffering from a drug or alcohol addiction, contact your local hospital or contact one of our professional counselors at Desert Cove Recovery. Reaching out can help someone stay sober by connecting them with the best professionals and resources in your area.
Sources:
(1) https://nypost.com/2019/09/06/millennials-are-drinking-more-so-they-can-deal-with-their-kids/
(2) https://www.cnbc.com/2019/09/05/constellations-brands-millennials-are-drinking-more-because-of-kids.html
(3) https://www.niaaa.nih.gov/alcohol-health/overview-alcohol-consumption/moderate-binge-drinking
(4) https://people.com/parents/kelly-clarkson-wine-is-necessary-when-raising-kids-reveals-baby-plans/
(5) https://sobernation.com/dax-shepard-kristen-bell-sober-parenting/?mc_cid=7ef3ba9233&mc_eid=dca4589d2c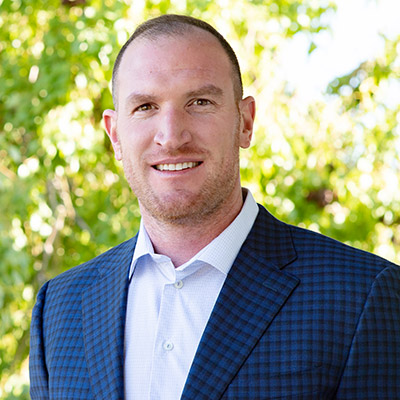 Blake Nichols is the Director of Operations at Desert Cove Recovery. Blake battled his own addiction to drugs and alcohol and was given the gift of recovery at the age of 23. Since 2008, Blake has dedicated his life and career to the field of addiction. He has experience in all aspects of addiction treatment including direct care, admissions, marketing, and administration.
Blake feels that the greatest reward of working in the recovery field is being part of the transformation that a person goes through from the time they arrive and begin treatment, through the hard work and the Miracle of recovery, and ultimately the change into a confident and capable person ready to carry the message of recovery.
"My career has focused on serving others. I have accepted ownership of my responsibilities as that is the key to working at the highest level of professionalism. I have worked to be positive and offer solution-based suggestions in my work and personal life."