How Long is Drug Treatment in Arizona?
When someone with a drug addiction decides to seek treatment, they may immediately wonder how long their treatment will take and when they can expect to recover. There is no one right answer to this question since everyone's addiction is different. This means that everyone's course and length of drug treatment in Arizona will be different as well. It's important to understand this before you enter a treatment facility so that you don't have any misguided expectations.
The need for drug treatment is great in Arizona as statistics rank Arizona 8th among states with the largest drug problem (1). Desert Cove Recovery offers several drug treatment programs to help people battle their addiction. Let's take a look at different treatment options and their benefits so that you can make the best choice for yourself.
Different Types of Drug Treatment in Arizona
The most common forms of treatment are outpatient drug treatment and extended care treatment programs in Arizona. The lengths of each program will vary on the patient.
Outpatient Drug Treatment
Outpatient drug treatment programs are made for those who want to get sober but need a flexible program. These types of programs allow people to continue going to work and doing their daily activities while getting treated for their addiction.
Intensive Outpatient Program
Desert Cove Recovery also offers an Intensive Outpatient Program that includes group therapy sessions as well as one-on-one sessions. This program aims to help battle the addiction as well as change the destructive habits that led to it. Patients learn how to have new healthy habits that will help them remain sober.
Extended Care Treatment
With Extended Care treatment, individuals can customize their programs based on their progress to receive the unique support they need. Some may need or want extra help to focus on their physical health and body issues, while also continuing in group therapies. Others may feel they are not quite ready to reenter their previous lives and choose to stay in the program longer while also receiving additional support.
If you are enrolled in the Extended Care treatment at Desert Cove Recovery, you can expect to participate in individual therapy sessions and small group therapy sessions. Your treatment will also include relapse prevention where you will learn to make a connection to your body, mind, and spirit by applying the 12-step principles.
As you prepare to leave the Extended Care Treatment program, an aftercare therapist will meet with you to help coordinate life after treatment making the transition process as smooth as possible.
Continued after video:
Benefits of Longer Treatment Programs
While many people may want to get through their drug treatment programs and carry on with their lives, longer treatment programs typically have higher success rates. Here are some of the benefits of longer treatment programs.
Detox Safely
Many times patients have to go through a medical detox to rid their body of the harmful drugs that have taken over. This is a process that takes time and shouldn't be rushed.
Get Away from Triggers
Some people and situations help to fuel a person's addiction. Being in a treatment program for an extended period of time can help you get away from those influences and learn how to live without them. While you can't hide from the outside world forever, being in a treatment program longer can give you the distance you need to become sober.
Create Healthier Habits
Part of the drug treatment program is to learn how to create healthy habits and find new interests that don't include drugs. When you're in a longer program, you have more time to develop those interests and create those healthy habits.
Drug Treatment at Desert Cove Recovery
The staff at Desert Cove Recovery is here to help you battle your addiction and help you choose the best drug treatment program. Besides the variety of programs, Desert Cove Recovery's location in Scottsdale, Arizona, also allows patients to take advantage of equine therapy which has shown to reduce stress and other addiction triggers.
Call Desert Cove Recovery today at to speak to someone. We are available to help you 24 hours a day, 7 days a week to begin your path to sobriety.
Source:
(1) https://tucson.com/news/local/website-ranks-arizona-th-for-states-with-biggest-drug-problems/article_9d1ccab6-3a42-11e7-a2d0-3771e079a564.html
.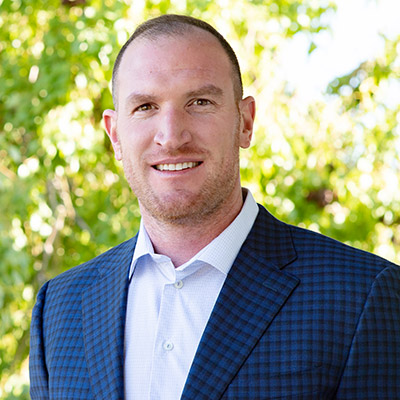 Blake Nichols is the Director of Operations at Desert Cove Recovery. Blake battled his own addiction to drugs and alcohol and was given the gift of recovery at the age of 23. Since 2008, Blake has dedicated his life and career to the field of addiction. He has experience in all aspects of addiction treatment including direct care, admissions, marketing, and administration.
Blake feels that the greatest reward of working in the recovery field is being part of the transformation that a person goes through from the time they arrive and begin treatment, through the hard work and the Miracle of recovery, and ultimately the change into a confident and capable person ready to carry the message of recovery.
"My career has focused on serving others. I have accepted ownership of my responsibilities as that is the key to working at the highest level of professionalism. I have worked to be positive and offer solution-based suggestions in my work and personal life."