States to Offer Medication-Assisted Treatment to Inmates with Opioid Addiction
Medication-Assisted Treatment (MAT), which is one of the methods recommended by the Substance Abuse and Mental Health Services Administration (SAMHSA), will be offered to adult inmates with opioid addiction at all Maine correctional facilities. The precedent may soon be followed by other states as well.
There has been a clear need for more treatment, rehabilitation, and recovery services for many inmates, as there is a high percentage who are incarcerated either directly or indirectly to their drug use. In addition to offering more services, critics of the criminal justice system recommend more alternatives to incarceration, such as long-term rehabilitation programs, though providing more treatment options like this is a start.
The system-wide expansion of services has been approved following the Maine Department of Corrections' pilot program. Three facilities participated in the pilot project last summer. At that time, 100-150 inmates received MAT along with counseling and other services before their release. The number of inmates receiving the treatment has grown to 178.
Officials have confirmed that Maine State Prison has started to administer MAT to inmates. It is the state's largest facility and the last one to come on board with the addiction treatment program.
Drug and alcohol addiction rates among inmates incarcerated in Maine prisons are high. They range from 60-85%, depending on the facility.
What is MAT?
Medication-assisted treatment (MAT) uses medications, addiction counseling, and behavioral therapy to treat opioid addiction. The medication is used to stop the client from experiencing cravings for opioids, which discourages continued drug use. Addiction counseling helps participants learn how to live an opioid-free lifestyle. This method has been successful in helping some people move into long-term recovery.
Three medications have been approved to treat opioid addiction: methadone, buprenorphine, and naltrexone. All three of them are safe and effective for this purpose when used in combination with counseling and other therapy.
Since opioid abuse (like other forms of addiction), is a chronic condition, clients who are on this form of therapy are re-evaluated occasionally. There is no maximum time that someone can continue on maintenance treatment. For some clients, the best approach is for them to continue on this course of treatment indefinitely.
MAT Will be Available to Inmates with Opioid Addiction Under Various Circumstances
Maine has joined several other states (Connecticut, New Hampshire, Vermont, Rhode Island, and Kentucky) in providing MAT for prison inmates. Inmates have successfully sued facilities that have stopped them from taking addiction-treatment medications they used before being arrested.
In the early phase of the program, only inmates who were within 90 days of their release were eligible to participate with a doctor's consent. That requirement has been lifted, allowing more inmates to participate. Inmates who were receiving MAT before starting to serve their sentences will continue to receive it while incarcerated.
The state has spent $1.2 million since July putting the MAT program in place in its prisons. This figure reflects the annual amount that will be spent on the program.
Sources:
bangordailynews.com/2019/06/04/news/midcoast/maine-will-soon-offer-medication-assisted-treatment-to-inmates-struggling-with-opioid-addiction/
fda.gov/drugs/information-drug-class/information-about-medication-assisted-treatment-mat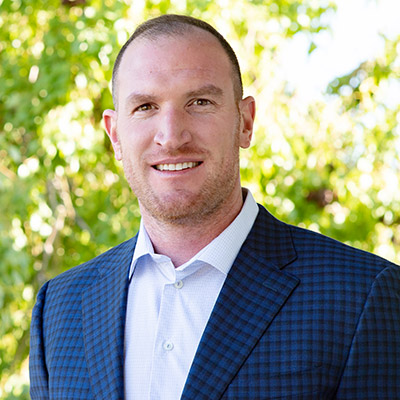 Blake Nichols is the Director of Operations at Desert Cove Recovery. Blake battled his own addiction to drugs and alcohol and was given the gift of recovery at the age of 23. Since 2008, Blake has dedicated his life and career to the field of addiction. He has experience in all aspects of addiction treatment including direct care, admissions, marketing, and administration.
Blake feels that the greatest reward of working in the recovery field is being part of the transformation that a person goes through from the time they arrive and begin treatment, through the hard work and the Miracle of recovery, and ultimately the change into a confident and capable person ready to carry the message of recovery.
"My career has focused on serving others. I have accepted ownership of my responsibilities as that is the key to working at the highest level of professionalism. I have worked to be positive and offer solution-based suggestions in my work and personal life."