Study Confirms Fentanyl's Role in Opioid Epidemic
The fentanyl epidemic in the United States is growing by the day, but because it is a relatively new additive, there is little research to compare the current situation with history. However, a recent study conducted by researchers at Boonshoft School of Medicine Center for Interventions, Treatment, and Addictions Research (CITAR[1]) at Wright State University provides more concrete evidence about the fentanyl problem in this country. This is important because in order to reduce the number of people who ingest this powerful drug, there needs to be evidence of its growth and education about what fentanyl is and how to avoid its use.
What is Fentanyl and Why is it So Dangerous?
Fentanyl is a pharmaceutical drug that is 50 to 100 times more powerful than morphine. Most commonly, the drug is prescribed to cancer patients, but is also given in hospital settings to combat major pain issues. Regarding abuse, fentanyl has gained popularity with drug dealers because of increased potency when it is combined with heroin. Due to inadequate testing procedures, many experts believe that a greater number of overdose fatalities involved fentanyl than previously reported[2].
Heroin dealers are now mixing fentanyl into the supply in order to create a stronger, more intense high and to increase profits. But, because of this new combination, more addicts are suffering from fatal overdoses. Other studies have shown that most opioid users are not aware that they are ingesting fentanyl, and actively try to stay away from the drug in an effort to avoid these types of overdoses. This goes against the suggestion that addicts will seek out fentanyl in order to get a stronger high. Further research has shown that many drug dealers are getting their hands on fentanyl not from legitimate hospitals or doctors, but from illegal labs that have mimicked the recipe.
"The findings of our study highlight the urgent need to include testing for fentanyl and fentanyl analogs as a part of standard toxicology panels for biological specimens used by substance abuse treatment centers, criminal justice institutions and medical providers. Communities also need to assure that sufficient supplies of naloxone doses are provided to first responders and distributed through community overdose prevention programs to mitigate the effects of opioid overdoses," explained[3] lead author of the study, Raminta Daniulaityte.
Long-Term Impact of Fentanyl
While there are still more long-term studies that need to be conducted on the fentanyl problem, this is a step forward for medical professionals who are looking to educate addicts and the public on the dangers and prevalence of the drug.
Sources:
[1] http://www.fairborndailyherald.com/news/20217/study-finds-fentanyl-behind-majority-of-deaths
[2] https://www.cdc.gov/mmwr/volumes/66/wr/pdfs/mm6634.pdf
[3] http://www.fairborndailyherald.com/news/20217/study-finds-fentanyl-behind-majority-of-deaths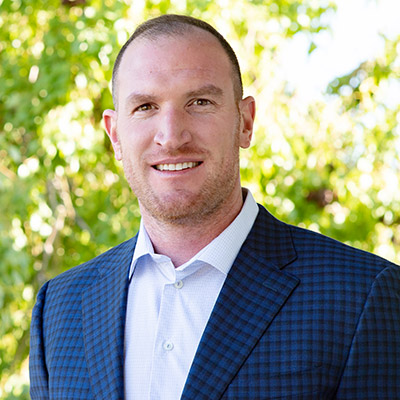 Blake Nichols is the Director of Operations at Desert Cove Recovery. Blake battled his own addiction to drugs and alcohol and was given the gift of recovery at the age of 23. Since 2008, Blake has dedicated his life and career to the field of addiction. He has experience in all aspects of addiction treatment including direct care, admissions, marketing, and administration.
Blake feels that the greatest reward of working in the recovery field is being part of the transformation that a person goes through from the time they arrive and begin treatment, through the hard work and the Miracle of recovery, and ultimately the change into a confident and capable person ready to carry the message of recovery.
"My career has focused on serving others. I have accepted ownership of my responsibilities as that is the key to working at the highest level of professionalism. I have worked to be positive and offer solution-based suggestions in my work and personal life."