There are three new helpful recommendations for doctors to follow in order to reduce deaths associated with prescription painkiller overdoses. While some of it is common sense, other parts are simple measures that can save lives. Researchers at the RAND Corporation have found that not prescribing opioids or anti-anxiety medication to patients with opioid dependence problems, ensuring that patients received psychosocial counseling and keeping up with quarterly doctor visits greatly reduced the chances of opioid-related deaths.
Researchers were able to come to these conclusions after observing the care that over 30,000 Veterans received through the VA health system. This at-risk population often sees a large amount of opioid abuse, and researchers were anxious to see what was effective within this vulnerable group. This is also the first study that has looked at developing quality measures to assure against potential opioid overdose deaths. This was important because another group of researchers have recently released data that shows the number of people dying from opioid overdoses is likely not going to reduce for several years unless some drastic changes are enacted.
These changes would be different from, or in addition to changing other prescribing habits, physician education programs about opioid abuse and prescription drug monitoring programs. It also presents another set of guidelines that can be easily checked.
"This is a very large drop in mortality and we need to conduct more research to see if these findings hold up in other patient care settings. But our initial findings suggest that these quality measures could go a long way toward improving patient outcomes among those who suffer from opioid addiction," commented[1] Dr. Katherine Watkins, lead author of the study.
These three recommendations have been published[2] in the journal Drug and Alcohol Dependence, but researchers are hopeful that the information is more broadly dispensed because of the potential life-saving information to physicians everywhere.
Sources:
[1] https://www.rand.org/news/press/2017/06/27.html
[2] http://www.sciencedirect.com/science/article/pii/S0376871617302235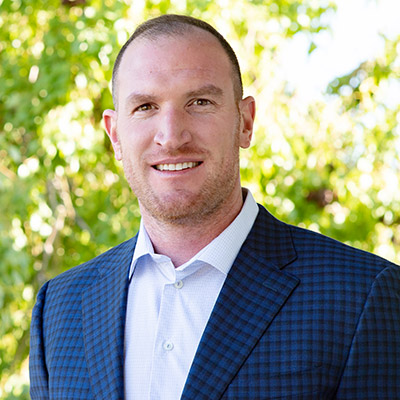 Blake Nichols is the Director of Operations at Desert Cove Recovery. Blake battled his own addiction to drugs and alcohol and was given the gift of recovery at the age of 23. Since 2008, Blake has dedicated his life and career to the field of addiction. He has experience in all aspects of addiction treatment including direct care, admissions, marketing, and administration.
Blake feels that the greatest reward of working in the recovery field is being part of the transformation that a person goes through from the time they arrive and begin treatment, through the hard work and the Miracle of recovery, and ultimately the change into a confident and capable person ready to carry the message of recovery.
"My career has focused on serving others. I have accepted ownership of my responsibilities as that is the key to working at the highest level of professionalism. I have worked to be positive and offer solution-based suggestions in my work and personal life."