In light of many heated debates regarding immigration and its impact on the United States, a research group out of University of Wisconsin-Madison conducted a study to determine what, if any, effect immigrants had on the drug problems in this country. After gathering data from the Center for Migration Studies and Pew Research Center, they were able to determine that immigration does not actually effect drug use and drug availability in the United States.
"This is an area where public and political debates have far outpaced the research. And central to this debate is whether undocumented immigration increases drug and alcohol problems, or crime more generally. There are good theoretical reasons to think it could have increased substance abuse problems in recent decades. But the data just doesn't show it," commented[1] Professor Michael Light, lead researcher of the study. The results of his research appeared in[2] the American Journal of Public Health.
The researchers were able to come to this conclusion after comparing undocumented immigrants to the four major criteria that is most affected by drug use – drug crimes, driving under the influence arrests, drug overdose deaths and drunken driving fatalities. They found that undocumented immigrants are actually not engaging in these types of activities, and in fact are actually responsible in bringing down the national statistic. When the population is increased by 1% due to undocumented immigrants, there are 22 fewer drug arrests, 42 fewer drunken driving arrests and 0.64 fewer drug overdoses.
One possible explanation for this, it called the "healthy immigrant effect", where it has been found that undocumented immigrants actually lead healthier lifestyles then people born in the United States.
Regardless of why undocumented immigrants are using less drugs and committing less crimes than Americans, the point of the study was to dispel some of the most common myths surrounding undocumented immigrants and their connection to illegal drugs. In an effort to better understand the drug problem in this country, it is important to focus on actual problems, rather than perceived problems.
Sources:
[1] http://news.wisc.edu/undocumented-immigration-doesnt-worsen-drug-alcohol-problems-in-u-s-study-indicates/
[2] http://ajph.aphapublications.org/doi/abs/10.2105/AJPH.2017.303884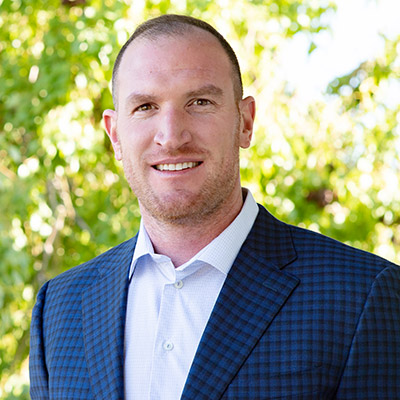 Blake Nichols is the Director of Operations at Desert Cove Recovery. Blake battled his own addiction to drugs and alcohol and was given the gift of recovery at the age of 23. Since 2008, Blake has dedicated his life and career to the field of addiction. He has experience in all aspects of addiction treatment including direct care, admissions, marketing, and administration.
Blake feels that the greatest reward of working in the recovery field is being part of the transformation that a person goes through from the time they arrive and begin treatment, through the hard work and the Miracle of recovery, and ultimately the change into a confident and capable person ready to carry the message of recovery.
"My career has focused on serving others. I have accepted ownership of my responsibilities as that is the key to working at the highest level of professionalism. I have worked to be positive and offer solution-based suggestions in my work and personal life."