A new study aimed at determining if young marijuana users are more likely to abuse other illicit drugs has revealed interesting data regarding motivators for these behaviors. Research taken from Monitoring the Future (MTF), a nationwide survey given to young people regarding drug and alcohol use, has shown that boredom can lead to further drug use among teenagers. The study did not reveal if marijuana is a gateway drug, but researchers are hopeful that the information uncovered will lead to more effective preventative measures for teenagers.
"Programs and education efforts, for example, can benefit from knowing that marijuana users who use because they are bored are more likely to use certain other drugs. It may be feasible for prevention programs to address ways of coping with factors such as boredom in order to decrease risk," explained Joseph J. Palamar, assistant professor of population health at New York University's Langone Medical Center and participant in the research study.
Tailoring prevention programs to include ways to avoid boredom may help prevent many teenagers from engaging in drug abuse. After school programs, sports, civic groups, the arts and other constructive activities are examples of ways that young people can be involved in life and not get caught up in substance abuse as easily. The study itself was published in the American Journal of Alcohol and Drug Abuse.
While it is still difficult to determine if it is accurate to call marijuana a gateway drug, the study did show that out of the 2.8 million people who admitted to abusing drugs like heroin, cocaine and methamphetamine, 70% started off smoking marijuana. Joseph J. Palamar included in his interview that addicts addicted to various drugs all seemed to have different reasons for abusing drugs and different paths that led them to that abuse. So, while it is unclear how big of a factor marijuana plays in long term drug use, it is clear that marijuana is the drug of choice for those starting out on a path that ultimately leads to harder, more dangerous drugs.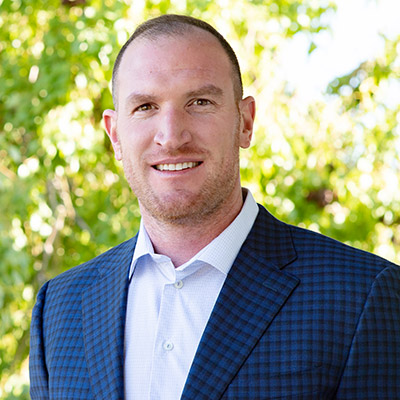 Blake Nichols is the Director of Operations at Desert Cove Recovery. Blake battled his own addiction to drugs and alcohol and was given the gift of recovery at the age of 23. Since 2008, Blake has dedicated his life and career to the field of addiction. He has experience in all aspects of addiction treatment including direct care, admissions, marketing, and administration.
Blake feels that the greatest reward of working in the recovery field is being part of the transformation that a person goes through from the time they arrive and begin treatment, through the hard work and the Miracle of recovery, and ultimately the change into a confident and capable person ready to carry the message of recovery.
"My career has focused on serving others. I have accepted ownership of my responsibilities as that is the key to working at the highest level of professionalism. I have worked to be positive and offer solution-based suggestions in my work and personal life."