The United States Department of Health and Human Services (HHS) announced earlier this month new efforts to make an impact on the opioid problem in America. There were three main areas of focus included in this announcement, which were improving prescribing practices, increasing access to medication-assisted treatment and making naloxone more widely available for emergencies.
With this came what many consider the big news that doctors who are approved to prescribe buprenorphine have been able to more than double the number of people they can treat at a time. They were previously limited to 100 patients, but the Substance Abuse and Mental Health Services Administration (SAMHSA) just raised that cap to 275 patients.
Secretary of Health and Human Services Sylvia Burwell stated, "The opioid epidemic is one of the most pressing public health issues in the United States. More Americans now die from drug overdoses than car crashes, and these overdoses have hit families from every walk of life and across our entire nation. At HHS, we are helping to lead the nationwide effort to address the opioid epidemic by taking a targeted approach focused on prevention, treatment, and intervention."
The part that seems to stand out as having the greatest overall impact is the changing of prescribing practices by doctors who give out painkillers. Opiates have been too heavily relied on to treat various pain conditions, while at the same time underestimating their abuse and addiction potential, and a major overhaul is sorely needed.
In the meantime, wider availability and use of medications that like naloxone and buprenorphine can help to reduce the damage caused by painkillers and other opiates so that there is a better chance at rehabilitation. Most people want, and deserve, long-term fixes for opioid problems rather than temporary patches.
If you or someone you love has a problem with painkillers, heroin or any other type of drug, contact Desert Cove Recovery today to see how we can help.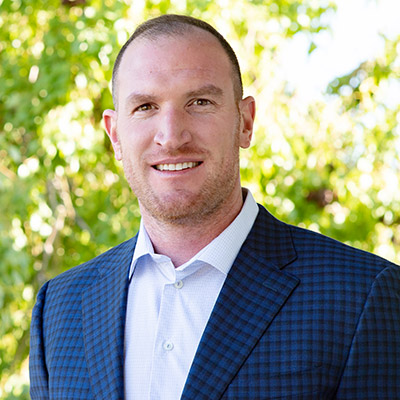 Blake Nichols is the Director of Operations at Desert Cove Recovery. Blake battled his own addiction to drugs and alcohol and was given the gift of recovery at the age of 23. Since 2008, Blake has dedicated his life and career to the field of addiction. He has experience in all aspects of addiction treatment including direct care, admissions, marketing, and administration.
Blake feels that the greatest reward of working in the recovery field is being part of the transformation that a person goes through from the time they arrive and begin treatment, through the hard work and the Miracle of recovery, and ultimately the change into a confident and capable person ready to carry the message of recovery.
"My career has focused on serving others. I have accepted ownership of my responsibilities as that is the key to working at the highest level of professionalism. I have worked to be positive and offer solution-based suggestions in my work and personal life."