As most of us know, every part of the country has been affected by substance abuse in one way or another. More recently, the primary focus has been on reducing the number of fatalities from opioid addiction through treatment, intervention and prevention efforts. Funding for these measures have come in many ways, from state budgets and federal earmarks to private non-profits seeking to help.
Last week a new source of funding announced a series of grants for helping some rural areas with telemedicine targeted specifically at reducing the opiate problem. The $1.4 million came from the U.S. Department of Agriculture, of all places. Telemedicine is a way to reach people in more remote areas to provide a variety of services, and many more healthcare professionals and treatment centers are offering these types of services as adjuncts to inpatient care.
"Because addiction treatment is often out of reach for many in rural America, expanding access to telemedicine is an important step toward making sure rural communities have the tools they need to fight the opioid epidemic. The USDA is committed to provide the critical resources rural areas need to reduce the staggering increase in opioid overdose deaths that is driving up health-care costs and devastating communities," said U.S. Agriculture Secretary Tom Vilsack at a recent press conference.
The current White House Administration has been focused on providing more resources to treat and prevent substance abuse, and the President recently submitted a budget proposal that included $1.1 billion in additional funding for the opiate problem.
The fact that more resources are being focused in this area is a great indicator that there is a large-scale commitment to saving more lives. If you have a loved one addicted to opiates or any other kind of drug, contact Desert Cove today to find out more about how we can help.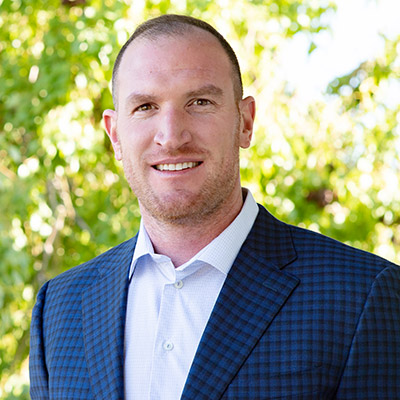 Blake Nichols is the Director of Operations at Desert Cove Recovery. Blake battled his own addiction to drugs and alcohol and was given the gift of recovery at the age of 23. Since 2008, Blake has dedicated his life and career to the field of addiction. He has experience in all aspects of addiction treatment including direct care, admissions, marketing, and administration.
Blake feels that the greatest reward of working in the recovery field is being part of the transformation that a person goes through from the time they arrive and begin treatment, through the hard work and the Miracle of recovery, and ultimately the change into a confident and capable person ready to carry the message of recovery.
"My career has focused on serving others. I have accepted ownership of my responsibilities as that is the key to working at the highest level of professionalism. I have worked to be positive and offer solution-based suggestions in my work and personal life."