COVID-19 and Addiction Rates As Discussed by Addiction Treatment Center in Arizona
With close to 6.6 million cases and 200,000 deaths, the COVID-19 pandemic has devastated the United States both as an economic and public health crisis. [1] Although COVID-19 has impacted us all in one way or another, those with drug and/or alcohol addictions are being hit the hardest. The connection between Covid-19 and addiction rates is unfortunately connected.
The stagnation in the economy, as well as grief, isolation, changes at work and at home, financial stressors, and feelings of uncertainty, can all threaten people with substance abuse disorders. These stressors are dangerous and often are common triggers for those at risk of developing an addiction or relapse. For this reason, it is important to make sure those who need help with their addiction during COVID-19 have the proper support available to them. Desert Cove Recovery, an addiction treatment center in Arizona, looks at this connection.
Early Numbers on Addiction Rates
Although it is too soon to pinpoint definitive data on the pandemic's effects, early numbers regarding drug use and overdose have given cause for serious concerns. Kipu Health reported that in 2020, the number of opioid overdoses in large cities has risen by 54% in 16 states. [2] A recent analysis of 500,000 urine drug tests by Millennium Health, also showed worrisome trends. There is an increase of 32% for nonprescribed fentanyl, 20% for methamphetamine, and 10% for cocaine from mid-March through May. And suspected drug overdoses climbed 18% in the same period, according to a national tracking system run out of the University of Baltimore. [3]
Continued after video:
Creating the Environment for Increase in Addiction
COVID-19 protective shelter-in-place orders have pushed individuals battling sobriety into isolation. It has also decreased access to treatment and opportunities for a distraction from addictions. Charles Reznikoff, an associate professor of medicine at the University of Minnesota Medical School who runs two addiction clinics, also notes that people increasingly have been overdosing alone, with no one around to call 911 or administer an opioid-overdose antidote. [4] In the months since COVID-19, there has been a significant increase in the closing of treatment and drug center recovery centers nationwide. Unfortunately, addiction treatment programs received little to no government support and many are on the brink of financial collapse.
Another aspect that has complicated matters even further is the restrictions on air travel and closed borders. These restrictions have heavily impacted drug trafficking and have resulted in some dealer's supplies to be diminished. This can lead to dealers mixing and/or substituting product ingredients to maintain their supply. This becomes a very serious issue when, for example, fentanyl is mixed with other drugs. Fentanyl is 50 times more potent than heroin and 100 times more potent than morphine. [5]
Impact of COVID-19 and Addiction Rates on Drug Addiction in Arizona
In Arizona, Governor Ducey issued a COVID-19 related stay at home order at the end of March. At that time, there was a subsequent spike in April's and May's monthly overdose death rates compared to previous months. [6] As individuals are more cautious and continue to practice physical distancing, there are reduced opportunities for assistance and care. This includes volunteer groups and other social services that have been negatively impacted by COVID-19. Rising unemployment in the state due to the spread of the coronavirus could be triggering an increase of relapses among those struggling to maintain sobriety.
Todd Vanderah, from the University of Arizona Department of Pharmacology, presented evidence illustrating that, over the past few months, there have been more drug overdoses in the state of Arizona than peak numbers in 2017. Vanderah believes we can attribute this increase to the pandemic. And the fact that it "has resulted in social distancing, which I think is almost the opposite of what people who are using and misusing substances need. They actually need a support team. They need to reach out." [7]
COVID-19 and Addiction Rates and how Addiction Treatment Center in Arizona Can Help
The mental, emotional, and economic implications as a result of COVID-19 have been devastating. Social distancing has caused loneliness and isolation. The lack of work opportunities has caused homelessness and fears about the future. This has created anxiety over many factors, as well as relapses in those in recovery. Desert Cove Recovery, located in Scottsdale, AZ, is a behavioral health treatment facility that combines traditional methods of therapy with cutting-edge techniques for a custom addiction outpatient treatment plan. If you are interested in beginning your journey towards recovery please contact Desert Cove Recovery today.
Sources:
[1] https://covid.cdc.gov/covid-data tracker/?CDC_AA_refVal=https%3A%2F%2Fwww.cdc.gov%2Fcoronavirus%2F2019-ncov%2Fcases-updates%2Fus-cases-deaths.html#cases_totalcases [2] https://www.kipu.health/emr-blog/dangerous-mix-of-covid-19-anxiety-and-opioid-addiction/ [3] https://www.aamc.org/news-insights/covid-19-and-opioid-crisis-when-pandemic-and-epidemic-collide [4] https://www.ama-assn.org/system/files/2020-09/issue-brief-increases-in-opioid-related-overdose.pdf [5] https://www.drugs.com/illicit/fentanyl.html [6] https://www.cdc.gov/drugoverdose/opioids/fentanyl.html [7] https://news.azpm.org/p/news-articles/2020/8/21/178980-arizonas-opioid-epidemic-under-covid-19/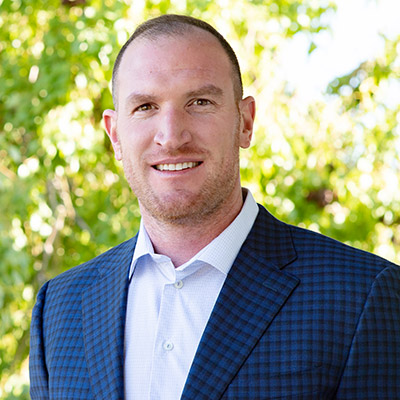 Blake Nichols is the Director of Operations at Desert Cove Recovery. Blake battled his own addiction to drugs and alcohol and was given the gift of recovery at the age of 23. Since 2008, Blake has dedicated his life and career to the field of addiction. He has experience in all aspects of addiction treatment including direct care, admissions, marketing, and administration.
Blake feels that the greatest reward of working in the recovery field is being part of the transformation that a person goes through from the time they arrive and begin treatment, through the hard work and the Miracle of recovery, and ultimately the change into a confident and capable person ready to carry the message of recovery.
"My career has focused on serving others. I have accepted ownership of my responsibilities as that is the key to working at the highest level of professionalism. I have worked to be positive and offer solution-based suggestions in my work and personal life."