What to Expect During Outpatient Drug Rehab in Arizona
At Desert Cove Recovery, we understand that entering drug rehab in Arizona – even on an outpatient basis – can feel nerve-wracking. It's normal to have questions, such as:
How long will my recovery take?
What therapies and treatments will work best for me?
Can I see my family while I'm working through the program?
What if I have already been through detox and recovery before?
The important things to remember are that recovery is possible for you and that you have many options along the path that will get you there.
Inpatient vs. Intensive Outpatient Drug Rehab in Arizona
Most people assume that the only course of action for someone seeking help with addiction is to enter a traditional 30-day inpatient recovery program. For many people, getting through those first 30 days makes all the difference in the world.
Others need more care. Not everyone can get "clean" and stay that way without extended support and help. However, most people also can't leave their families and obligations to stay in a rehab facility for multiple rounds of inpatient care.
Desert Cove Recovery helps you bridge that gap.
If you need detox, one of our intake specialists will recommend an appropriate facility to help you through that process. Then, you can enter one of our intensive outpatient treatment programs that allows you to continue your recovery while still being at home with your family.
You may feel ready within 30 days, or you may take 90 days or more until you get on your feet. Or, you may have already tried the traditional treatment programs and found that you need more help. That's okay! We focus on your individual needs, not a standard prescription for care.
Continued after infographic:
Therapies and Treatments in Outpatient Drug Rehab in Arizona
The most effective addiction recovery programs offer a combination of holistic treatments that heals your mind and your body as one complete unit.
We offer a long list of potential options. Here's what you can expect from some of the most popular programs:
Individual and Group Therapy
Speaking privately with a therapist can help you explore your emotions, build trust, and learn coping skills. Joining in on group therapy encourages you to work with others, practice your social skills, and experience empathy and a supportive network of peers.
Cognitive-behavioral Therapy and Trauma Therapy
Often, addiction happens alongside undiscovered or uncontrolled psychological troubles. Healing the underlying mental health issues that may have led to or perpetuated your addiction can break the cycle and allow you to begin healing.
Sometimes, these problems are a direct result of trauma in your past. Untangling the complex emotions surrounding that trauma allows you to move past it and cope healthily.
Building Structure, Goals, and Life Skills
When addiction robs you of structure in your life, it isn't easy to see a clear path forward and take steps to get there. We help you learn life skills, coping mechanisms, goal-planning methods, and daily habits that you can use as a framework for the rest of your life.
Nutrition and Wellness Education
When your body is healthy, your mind tends to follow suit and vice versa. Combine the mental and emotional therapies above with practices like yoga, exercise, outdoor activities, and healthy meal planning and preparation to improve your overall wellness.
Medical and Psychiatric Services
Medication can combat withdrawal symptoms and alleviate depression or other psychiatric disorders that may be holding you back. That's why we partner with local medical professionals to make sure you have access to these valuable resources when you need them.
Continuing Education with Family Participation
Preventing relapses requires understanding what factors led to your addiction, how those factors can be changed, and how you and your family can restructure your environment for success. Bring your family closer and start to heal damaged bonds by including everyone in the education and recovery process.
Getting Started With Outpatient Drug Rehab in Arizona?
Worry and anxiety over the process of recovery are normal. Every patient is unique, and therefore every patient's treatment plan will be unique. It's hard to know exactly what to expect ahead of time.
We encourage you to have a one-on-one conversation with our intake specialists. They can address your concerns on an individual basis. Our team is trained and qualified to recommend a detox facility if you need one or place you into the intensive outpatient or ongoing care program that will best fit your needs. You can also discuss how long your individual treatment plan is likely to take, which treatment options you prefer, and any other questions you may have.
Call Desert Cove Recovery or use our online contact form to get started right away.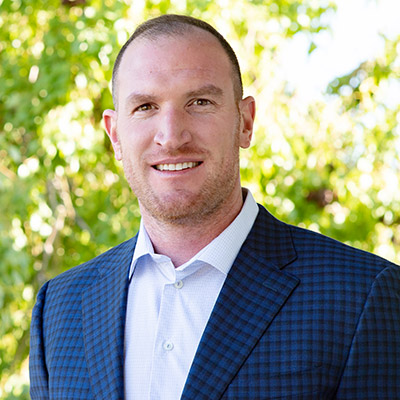 Blake Nichols is the Director of Operations at Desert Cove Recovery. Blake battled his own addiction to drugs and alcohol and was given the gift of recovery at the age of 23. Since 2008, Blake has dedicated his life and career to the field of addiction. He has experience in all aspects of addiction treatment including direct care, admissions, marketing, and administration.
Blake feels that the greatest reward of working in the recovery field is being part of the transformation that a person goes through from the time they arrive and begin treatment, through the hard work and the Miracle of recovery, and ultimately the change into a confident and capable person ready to carry the message of recovery.
"My career has focused on serving others. I have accepted ownership of my responsibilities as that is the key to working at the highest level of professionalism. I have worked to be positive and offer solution-based suggestions in my work and personal life."