Acclaimed actress Glenn Close joined Senator Debbie Stabenow (D – MI) in support for the Excellence in Mental Health Act. The bipartisan legislation is co-authored by Senator Roy Blunt (R – Missouri) and seeks to establish a criteria and provide additional funding for community mental health centers so that more people can have access to critical behavioral health care services.
As an advocate for mental health, Glenn Close stated, "It is critical that people come out and talk about mental illness to reduce the stigma surrounding those living with mental illness. This legislation is so important in the effort to expand access to mental health services and improve the quality of treatment available. With reduced stigma and discrimination, and increased access to quality care, people living with mental illness can get the treatment they need."
After passing the Senate Finance Committee last week the Act has been attached as an amendment to another "must pass" bill regarding physicians' payments. The original bill was co-sponsored by at least two dozen Senators and supported by more than 50 organizations, including notables such as the Iraq and Afghanistan Veterans of America, American Medical Association, the American Psychiatric Association, the American Psychological Association, National Alliance on Mental Illness, the National Council for Behavioral Healthcare, and many others. For many in the field, it is refreshing to see legislators from both major parties working together for the common purpose of helping Americans rather than trying to serve their own agendas.
Desert Cove Recovery recognizes the need for effective behavioral health care, which is why our professional clinical staff offer custom mental health treatment plans. Contact us today to find out more about our programs.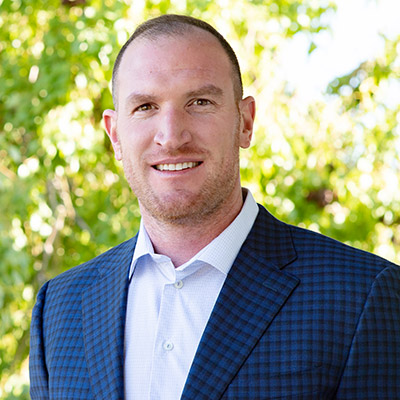 Blake Nichols is the Director of Operations at Desert Cove Recovery. Blake battled his own addiction to drugs and alcohol and was given the gift of recovery at the age of 23. Since 2008, Blake has dedicated his life and career to the field of addiction. He has experience in all aspects of addiction treatment including direct care, admissions, marketing, and administration.
Blake feels that the greatest reward of working in the recovery field is being part of the transformation that a person goes through from the time they arrive and begin treatment, through the hard work and the Miracle of recovery, and ultimately the change into a confident and capable person ready to carry the message of recovery.
"My career has focused on serving others. I have accepted ownership of my responsibilities as that is the key to working at the highest level of professionalism. I have worked to be positive and offer solution-based suggestions in my work and personal life."