International Overdose Awareness Day
Each year, thousands of people around the world observe International Overdose Awareness Day on August 31 to pay tribute to those whose lives have been lost, to spread a message of prevention, treatment, and recovery, and to advocate for additional life-saving resources. Hundreds of events are held across the globe each year to help increase awareness, many of which are marked by the signature purple coloring.
Originally started in Australia, the observance is now in its 20th year, and it continues to grow. This is both unfortunate, given the number of lives we continue to lose, but also hopeful in that with more awareness comes more action.
Overdoses in the United States
For many years, the number of fatalities in the United States attributed to drug overdoses continued to rise. It seemed to level off over the past three years, though still hovers around 70,000 annually. Now, with the devastating effects of the global pandemic, many experts fear that the number of fatalities from overdoses is spiking again.
One reason for the spike is the desperation that many have felt over the loss of employment, fear for their health and safety and for their loved ones, and the devastating effects of lack of connection. This has driven many thousands of people toward relapse, making them especially prone to overdose given their lowered tolerance.
What Can We Do?
First, you can check in on your friends, family, and co-workers to make sure they're doing okay. Watch for signs of potential relapse, and encourage those who are struggling to seek help. Treatment facilities have remained open, such as Desert Cove Recovery in Scottsdale, AZ, and continue to help people in need.
You can also help by holding an event or participating in one near you or online. There are many virtual events you can choose from. Another way is to post a tribute to someone who may have died or otherwise suffered – overdoses don't have to be fatal to be devastating. When doing so, also share resources where people can get help. The idea is to offer solutions and bring awareness.
According to the official website for the International Overdose Awareness Day, their purpose is:
To provide an opportunity for people to publicly mourn loved ones in a safe environment, some for the first time without feeling guilt or shame.
To include the greatest number of people in International Overdose Awareness Day events, and encourage non-denominational involvement.
To give community members information about the issue of fatal and non-fatal overdose.
To send a strong message to current and former people who use drugs that they are valued.
To stimulate discussion about overdose prevention and drug policy.
To provide basic information on the range of support services that are available.
To prevent and reduce drug-related harm by supporting evidence-based policy and practice.
To inform people around the world about the risk of overdose.
Sources:
overdoseday.com
drugabuse.gov/drug-topics/trends-statistics/overdose-death-rates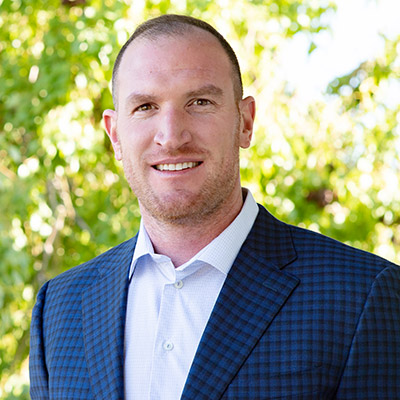 Blake Nichols is the Director of Operations at Desert Cove Recovery. Blake battled his own addiction to drugs and alcohol and was given the gift of recovery at the age of 23. Since 2008, Blake has dedicated his life and career to the field of addiction. He has experience in all aspects of addiction treatment including direct care, admissions, marketing, and administration.
Blake feels that the greatest reward of working in the recovery field is being part of the transformation that a person goes through from the time they arrive and begin treatment, through the hard work and the Miracle of recovery, and ultimately the change into a confident and capable person ready to carry the message of recovery.
"My career has focused on serving others. I have accepted ownership of my responsibilities as that is the key to working at the highest level of professionalism. I have worked to be positive and offer solution-based suggestions in my work and personal life."