The mayor of Anchorage, AK Ethan Berkowitz wants to ask voters' permission to enact a new retail sales tax[1] that would be dedicated to substance abuse treatment and homelessness services. The five percent tax is necessary since state-level support is declining.
Local Tax to be Used to Pay for Public Health Programs
This local tax would be collected and used for a number of public health and safety programs, including the following:
Clearing illegal camps
An expanded Anchorage Safety Patrol
The tax money collected could also be used for:
Cold-weather housing and shelter
Storing personal property seized from illegal camps
Anchorage's "Mobile Intervention Team," made up of social workers and a firefighter, who triage homeless campers
Building a future "Alaska Center for Treatment," or matching funds for private investment in a center
Mayor Berkowitz stated recently that unfortunately, alcohol is "an incredibly profitable business in this town." He went on to say that it's a cost-causer that isn't paying the cost.
Voter Majority Needed to Bring in New Alcohol Tax for Treatment
The tax proposal will be introduced to the Alaska Assembly shortly. It needs eight Assembly votes to be placed on the April 2019 ballot. If a majority of voters indicate they are in favor of the measure, the new tax will be brought into effect.
Three Assembly members have signed on to co-sponsor the tax proposal: Dick Traini, Eric Croft, and Felix Rivera.
This isn't the first time an alcohol tax has been proposed to the Assembly. Similar measures have been proposed on seven other occasions since 1984. Traini was involved in three of those efforts (1994, 2015 and 2017). Citizens have pushed for ballot initiatives in 2004 and 2007.
The city can choose to dedicate revenue to specific programs. According to Mayor Berkowitz, the alcohol tax would raise $11-$15 million. This amount would replace state revenue that has fallen in recent years.
The tax would amount to the following for different types of alcohol bought in Anchorage:
• $0.40 on a six-pack of beer
• $0.50 for a $10 mixed drink
• $1.75 for a $35 bottle of wine
• $2.50 for a $50 bottle of liquor
The Assembly could create exemptions for certain types of alcohol.
Source:
[1] https://www.adn.com/alaska-news/anchorage/2018/11/13/mayor-proposes-alcohol-tax-for-anchorage-homelessness-and-substance-abuse-treatment-services/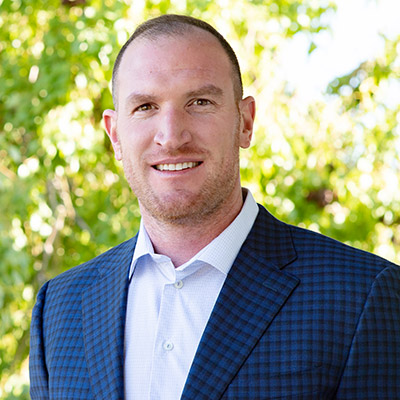 Blake Nichols is the Director of Operations at Desert Cove Recovery. Blake battled his own addiction to drugs and alcohol and was given the gift of recovery at the age of 23. Since 2008, Blake has dedicated his life and career to the field of addiction. He has experience in all aspects of addiction treatment including direct care, admissions, marketing, and administration.
Blake feels that the greatest reward of working in the recovery field is being part of the transformation that a person goes through from the time they arrive and begin treatment, through the hard work and the Miracle of recovery, and ultimately the change into a confident and capable person ready to carry the message of recovery.
"My career has focused on serving others. I have accepted ownership of my responsibilities as that is the key to working at the highest level of professionalism. I have worked to be positive and offer solution-based suggestions in my work and personal life."