Increases in Opioid Overdoses in Arizona Lead to Spike in Organ Donations
In recent years, drug and opioid overdoses in Arizona have steadily risen. Interestingly enough, so have organ donations. Seeking help from an opioid addiction treatment center today can help lower your risk of becoming another statistic.
So, What is the Connection?
It was once thought that harvesting organs from an individual who suffered from an opioid or drug addiction while they were alive, held too many risks for the patient who would receive said organs. However, researchers have confirmed through recent studies that prove organs from drug-addicted individuals have almost the same transplant success rates as organs from overall healthy individuals.
With the recent spike in opioid-related deaths, there has also been a spike in organ donations, creating a tragic but hopeful realization. With the increase of overdose deaths, comes the increase of new life opportunities to patients waiting for new organs.
Continued after infographic:
If There is So Much Hope Found in These Studies, Why is This Seemingly Taboo?
First off, the opioid epidemic is a newer issue facing, not only in Arizona, but The United States as a whole. A recent study done by investigators at the University of Utah Health found that currently 110,000 people across the United States are lingering on organ transplant waiting lists. However, the increase in the opioid epidemic has paved the way for unexpected opportunities in increases of organ availability for donation.
The Annals of Medicine[1] found that a major rise of organ donors who's death occurred due to an overdose rose up to 13.4% in 2017, compared to the meager 1.1% that it was at in 2000. In Arizona alone, opioid-related deaths have seen a 74 percent[2] increase in the last four years. These numbers suggests that with the rise in organ donations from drug-related overdoses, it could significantly improve our country's organ shortage. Unfortunately, it also shows that there were a great many organs from opioid overdoses in Arizona that went unused before 2017, which could have saved numerous lives.
While these statistics are encouraging, there is a big question that remains.
Are These Organs Safe to Use For Transplants?
Up until recent years, it was not common practice for medical professionals to accept the use of organs from drug-induced deaths, as there were legitimate concerns for the success of the transplant and the patient who received it.
During an overdose, an individual can experience a drop in blood pressure, which reduces the supply of oxygen and holds the potential to affect the organs negatively. There have also been, and still are, potential risks of infection such as hepatitis C. Although there can be a slightly higher risk of those organs having hepatitis C, at only a 30% risk, it still scares off both medical professionals and patients. Recipients of these donors have shown through testing that patient and graft survival rates remain within the same percentage as those recipients who received organs from trauma or medical deaths.
Dr. Christine Durand from Johns Hopkins Medical School in Baltimore has done numerous studies on this topic and states that; "While it is natural for patients to be concerned when they hear that an organ has an increased risk of infection, the tests for the disease are so effective that the risk is low — for HIV, it is around one in 10 000. For hepatitis C, there is a cure available to treat the recipient if an infection is passed on."
While these studies were created to better understand the effects these specific types of transplants can have on the receiver, they also stand to offer more insight and knowledge for the patient. Even though having an organ transplant surgery is often necessary to continue having a quality of life, it can still be a daunting thing for any patient to consider. The topic can weigh even heavier when the fear of receiving an organ from a former drug user could mean. The United Network for Organ Sharing policy[3] requires that patients be fully aware of any circumstances of potentially higher risk donations so they can best decide whether or not to accept it.
Opioid Addiction Treatment Can Help Prolong Your Life
While the spike in organ transplants is good news, the method to which they have become so readily available is not. An organ comes with a story unique and all its own. This new organ could hold the potential for a fresh start, a promise for a continued journey, and the hope of a healthy and happy life.
But, even before those organs are given to someone else, the person struggling with addiction has options available to them so that they don't become another number in these staggering statistics.
If opioid addiction is prevalent in an individual's life, they have ways to begin moving forward and beginning recovery today. There are numerous opioid addiction treatment centers within Arizona that offer a multitude of treatment options and programs. Don't let the numbers and addiction dictate the journey. Make the decision for a chance at a new beginning today by calling Desert Cove Recovery.
Sources:
[1] https://www.cnn.com/2018/04/16/health/drug-overdoses-organ-transplants-study/index.html
[2] https://reflectionsrehab.com/blog/arizona-opioid-overdose-and-addiction-statistics/
[3] https://unos.org/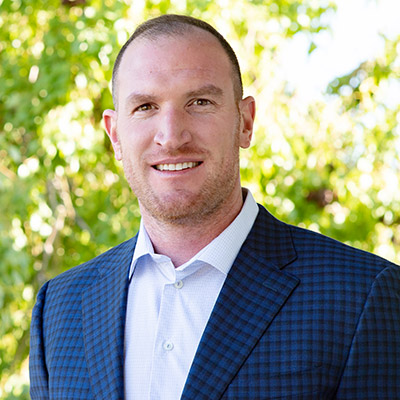 Blake Nichols is the Director of Operations at Desert Cove Recovery. Blake battled his own addiction to drugs and alcohol and was given the gift of recovery at the age of 23. Since 2008, Blake has dedicated his life and career to the field of addiction. He has experience in all aspects of addiction treatment including direct care, admissions, marketing, and administration.
Blake feels that the greatest reward of working in the recovery field is being part of the transformation that a person goes through from the time they arrive and begin treatment, through the hard work and the Miracle of recovery, and ultimately the change into a confident and capable person ready to carry the message of recovery.
"My career has focused on serving others. I have accepted ownership of my responsibilities as that is the key to working at the highest level of professionalism. I have worked to be positive and offer solution-based suggestions in my work and personal life."