The results of a survey conducted by The Hartford, a leading property and casualty insurance company, have found[1] the current opioid epidemic is having a "tangible and growing impact" on employers across the US. The survey also found that a majority of Human Resources (HR) professionals and workers feel they don't have the knowledge or resources necessary to deal with addiction.
Companies of All Sizes Participated in Opioid Survey
Two thousand workers and 500 HR leaders participated in the national survey, which collected responses from companies of all sizes.
• Two-thirds of HR professionals (67 percent) said their company is being impacted by opioid use today or will be in the future.
• Just under two-thirds of the HR professionals (65 percent) revealed that opioid addiction is impacting their company financially.
Employees, HR Staff Feel Unprepared for Substance Use Problems
The Hartford survey[2] is an opportunity for employers to provide addiction education materials to workers, as well as develop and implement consistent policies and procedures regarding drug misuse.
• Many employees (76 percent), as well as HR professionals (64 percent), don't feel they are well trained when it comes to helping co-workers who have an opioid addiction issue.
• When asked if they could spot the signs of opioid addiction, 24 percent of HR professionals and 18 percent of employees felt extremely or very confident they could.
• Nineteen percent of HR professionals and employees feel they are extremely or very knowledgeable about how to reduce the risk of opioid addiction.
Survey Methodology
The Opioids in the Workplace survey was conducted with an online research panel on August 9-15, 2018. A representative sample of 2,500 US adults from across the nation was divided into two groups. Two thousand full and part-time workers and 500 participants with an HR role answered questions.
The margin of error for the first group is +/-2.2 percent at the 95 percent confidence level. For the second group, the margin of error is +/-4.4 percent at the 95 percent confidence level.
Sources:
[1] https://www.oaoa.com/news/business/article_e0eb2715-109f-5b62-abd4-b0003eaa1baf.html
[2] https://www.thehartfordisshatterproof.org/resources/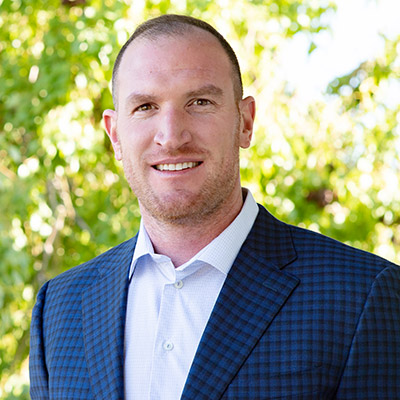 Blake Nichols is the Director of Operations at Desert Cove Recovery. Blake battled his own addiction to drugs and alcohol and was given the gift of recovery at the age of 23. Since 2008, Blake has dedicated his life and career to the field of addiction. He has experience in all aspects of addiction treatment including direct care, admissions, marketing, and administration.
Blake feels that the greatest reward of working in the recovery field is being part of the transformation that a person goes through from the time they arrive and begin treatment, through the hard work and the Miracle of recovery, and ultimately the change into a confident and capable person ready to carry the message of recovery.
"My career has focused on serving others. I have accepted ownership of my responsibilities as that is the key to working at the highest level of professionalism. I have worked to be positive and offer solution-based suggestions in my work and personal life."