Treatment for High Functioning Addiction
Those who are suffering from high functioning addiction are often the most difficult to help. This is partly because they hide their addictions so well, even from themselves in many cases. However, it's reasonably common as it's estimated that a fifth of alcoholics have been defined as "functional."
As the phrase implies, these individuals are high functioning members of society as that relates to their jobs, relationships and otherwise and have continued to be so while in the process of becoming addicted to alcohol or drugs. In other words, they do not present the stereotypical image of someone who is suffering from an addiction. This is often problematic as it results in both the person suffering from the addiction and his or her family, friends and co-workers often denying that an addiction exists when it really does.
In many cases, those with this type of addiction work and experience success in high-profile positions in society and continue to do so while using a considerable amount of alcohol or drugs. Unfortunately, those in these situations are also less apt to get help for it. For example, some may believe that they are too valuable at work to take the time away from it that is necessary to get that help.
Continued after video:
Signs of High Functioning Addiction
One of the toughest things about addiction of this type is that those who care about the person are oftentimes hesitant to say anything when it appears that the addiction is not impacting the person's life. But it is important to do so as this will, in most cases, only worsen as time passes.
What are some of the signs to look out for?
As far as alcohol goes, simply drinking a considerable amount on a regular basis is cause for concern even if the person appears to not be affected by it as far as family or work goes. For example, a man consuming at least 14 drinks a week or a woman having seven drinks in that time frame are both significant developments that should be disconcerting.
Acting defensive or joking about it when asked about how much is being consumed or hiding it should be noted as well.
Focusing on the substance instead of taking care of themselves in ways such as eating and personal hygiene is another warning sign to consider. Other ones include not socializing as much as had been the case before and accomplishing less at work, doing closer to the minimum expected and not going above and beyond if the latter had been the norm. A decreased interest in hobbies and other activities is another sign.
The Need for Rehab
Many who are in need of rehab do not take advantage of it because of fears of what spending one or more months in rehab might do to their place of employment as well as to themselves in relation to their jobs and reputations. However, if someone is addicted, that person needs to overcome that addiction now, before it worsens. The rehab experience may not be an enjoyable one, but it is one that is very much for the best in the long term.
It should also be considered that, in most cases, family is an especially important element. Oftentimes, someone who is addicted will only consider getting rehab if they realize that sacrificing their substance use is for the good of their family.
Perhaps the biggest warning sign that rehab is necessary occurs when someone defends to himself or herself the need to continue to work by saying that it is necessary in order to continue to receive access to alcohol or drugs. Alcohol/drugs should never be the focus.
If someone you care for is suffering from this, it will likely not be an easy conversation to have, discussing the importance of rehab, but it's important to stress that need.
How Can Rehab Help?
There are two primary ways that those with a high functioning addiction will be helped by rehab. One is that the addiction is real even if it may not appear so by them or those around them. In other words, the impact on the brain has occurred, and this needs to be reversed for the health of the individual. The other is that somebody who is high functioning while suffering from an addiction today may be non functioning tomorrow. Even if everything appears to be going fine for someone who is high functioning, the possibility of the addiction worsening quickly and significantly is very much there.
If you or somebody you know is suffering from an addiction, whether that's as a high functioning person or as a low functioning one, please contact Desert Cove Recovery, and we will ensure that help is provided so that short- and long-term recovery can start taking place.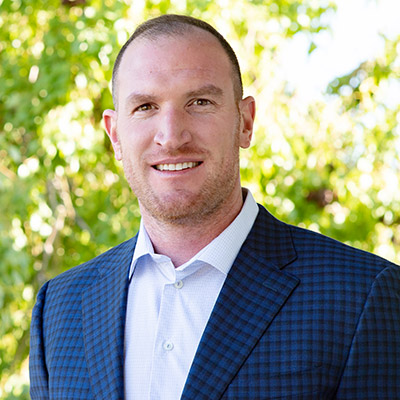 Blake Nichols is the Director of Operations at Desert Cove Recovery. Blake battled his own addiction to drugs and alcohol and was given the gift of recovery at the age of 23. Since 2008, Blake has dedicated his life and career to the field of addiction. He has experience in all aspects of addiction treatment including direct care, admissions, marketing, and administration.
Blake feels that the greatest reward of working in the recovery field is being part of the transformation that a person goes through from the time they arrive and begin treatment, through the hard work and the Miracle of recovery, and ultimately the change into a confident and capable person ready to carry the message of recovery.
"My career has focused on serving others. I have accepted ownership of my responsibilities as that is the key to working at the highest level of professionalism. I have worked to be positive and offer solution-based suggestions in my work and personal life."