The National Institute on Drug Abuse (NIDA) released results for the 2014 Monitoring the Future (MTF) Survey this past week. The survey outcomes show that the use of alcohol and the abuse of prescription painkillers thankfully are down from 2013, and that teen's use of marijuana seems stable as compared to last year.
Overall, 41,551 students from 377 public and private schools participated in this year's MTF survey. Some highlights from the survey results are as follows:
– Past month use of marijuana remained steady for all grade levels. In states with medical marijuana laws, 40 percent of high school seniors reported consuming the drug in food products. Also, the majority of high school seniors did not believe occasional marijuana smoking is harmful.
– Alcohol usage dropped for all grade levels. Binge drinking among high school seniors also significantly dropped to under 20 percent.
– Past year use of narcotics, opioids like Vicodin and cough/cold medications including dextromethorphan continues to decline.
– Past year use of MDMA (Molly) and synthetic marijuana had considerable drops in reported usage. Reported usage of hallucinogenic salvia and bath salts also significantly declined.
NIDA Director Nora D. Volkow, M.D. believes the survey's results show that prevention efforts are having a positive effect on teens. "It is now more important than ever for the public health community to continue to educate teens, parents, teachers, community leaders, the media and health care providers about the specific harms of drug use among teens, whose brains are still developing," she said.
"This year's Monitoring the Future data show promising signs on the declining rates of adolescent substance use, and reinforce the need to continue efforts on prevention, treatment, and recovery," said National Drug Control Policy Acting Director Michael Botticelli.
Since 1975, the survey has measured drug, alcohol, and cigarette use and related attitudes in 12th graders nationwide. Eighth and 10th graders were added to the survey in 1991. Participants generally report their drug use behaviors across three time periods: lifetime, past year, and past month. NIDA has provided funding for the survey since its inception by a team of investigators at the University of Michigan at Ann Arbor.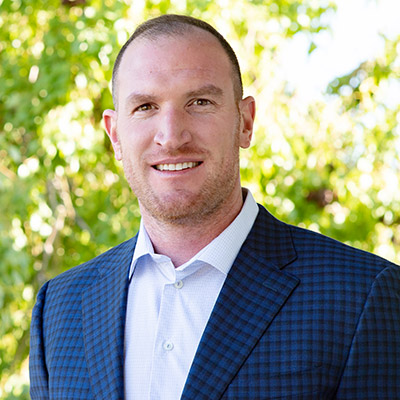 Blake Nichols is the Director of Operations at Desert Cove Recovery. Blake battled his own addiction to drugs and alcohol and was given the gift of recovery at the age of 23. Since 2008, Blake has dedicated his life and career to the field of addiction. He has experience in all aspects of addiction treatment including direct care, admissions, marketing, and administration.
Blake feels that the greatest reward of working in the recovery field is being part of the transformation that a person goes through from the time they arrive and begin treatment, through the hard work and the Miracle of recovery, and ultimately the change into a confident and capable person ready to carry the message of recovery.
"My career has focused on serving others. I have accepted ownership of my responsibilities as that is the key to working at the highest level of professionalism. I have worked to be positive and offer solution-based suggestions in my work and personal life."