Top 10 Myths of Sober Living and What Sober Living is Like
The path to sobriety is rarely a straight one. Treatment options range from local support groups to inpatient treatment centers. In the middle are sober living homes, offering individuals a drug and alcohol free residence where they may focus weaning themselves from harmful substances. Unfortunately, the myths of sober living and what it is actually like are preventing patients from considering sober living homes.
Below is a list of the top 10 myths often associated with sober living homes. Although there is always the exception to every rule, or in this case myth, most sober living homes are helping individuals find their path to sobriety. A sober living home may be the most effective option for you or a loved one struggling with addiction.
1. Sober Living Homes Are Always In Bad Neighborhoods
Local non-profit organizations or government programs often supported the first sober living homes. With limited funding, homes were established where it was more cost-effective at the time. This meant homes were opened in less desirable neighborhoods where the property values were more affordable.
However, as the stigma of addiction shifted, overall funding increased, and the introduction of private treatment facilities grew, so too did the establishment of sober living homes in more comfortable areas. Today you will find sober living homes in nearly every type of neighborhood. From the inner cities to the posh suburbs, finding a sober living home in a neighborhood of your liking has never been easier.
2. Poor Maintenance Plagues Sober Living Homes
When fixated on the myth that all sober homes are in bad neighborhoods, the likely vision most individuals will have is that of a dilapidated house in need of dire repair. Although some homes may indeed require attention, the privatization of sober living homes has meant companies need to attract new patients to survive.
The need to attract new patients has shifted sober living homes from having been treatment centers of last resort to now becoming the first choice patients seek to become sober. The more inviting a sober home is, the more likely to attract clients and the funding needing to keep the doors open.
Continued after infographic:
3. Sober Living Homes Are Not Regulated
While it may be true that sober living homes might not receive the same scrutiny as other medically related residences such as assisted living or nursing homes; they are far from being unregulated. Depending on local ordinances, governments consider most sober living homes either apartments or short-term living accommodations (like a hotel).
In either instance, the laws and regulations for such facilities are much more stringent than if the local government consider the location simply a single-family home. Further, if any medical services were provided by the sober home on premises, additional regulations would apply.
4. Drug Use is Common in Sober Living Homes
While every sober living home has their own set of rules, the ultimate goal of sober living is to provide a place removed from the temptations of the outside world. Many sober living homes subject residences to random drug tests.
How a particular sober living home resident responds to a positive drug test determines the perceived leniency toward drug use. Rules related to drug or alcohol use can range from soft to strict. For example, an individual caught using a banned substance may only be required to seek counseling. More strict locations may ask individuals to leave entirely.
5. Safety is Concern in Sober Living Homes
Sober homes exist to help suffering individuals from all walks of life. There are indeed facilities who will welcome former criminals as they work to transition back into society. Such homes are beacons of hope for those whose addiction may or may not be directly connected to their criminal activity.
While some sober homes accept all individuals regardless of history, others are more restrictive on who they accept. On the other hand, there are sober living homes that specialize in working specifically with individuals who have had run-ins with the law. Ultimately, it is the sober home's responsibility to keep their residents safe. Consider the home's safety record just as you would any other residence you might consider.
6. Pets are Not Allowed
The decision whether to allow pets entirely rests with the sober home. Although it is true many locations will not allow pets of any kind, more homes are opening up allowing pets on-site. Caring for a pet can help promote responsible behaviors as well as providing a loving companion for someone in recovery. Researchers are exploring the benefits caring for a pet might have for those recovering from addiction.
7. Most Sober Living Homes are Full
New sober living homes are opening all the time. The best run facilities are able to accept new residents almost immediately. If space is not immediately available, most sober living homes are a part of a larger network that can assist in placement very quickly. Treatment professionals understand recovery success is partially dependent on how fast an individual can be enrolled and begin treatment when they feel ready to start.
8. Residents are Not Allowed to See Family or Friends
The support of family and friends is a critical aspect of addiction recovery. Nearly all sober living homes allow visitations from those who care about you. There may be, however, restrictions and rules governing when and how often residents may receive visitors. Often visitors must be approved by the sober living home's manager while the resident has to meet certain progress milestones. In some circumstances, program rules may allow residents may be to leave the home overnight.
9. It Is Free to Live in a Sober Living Home
Most sober living homes charge rent. A few homes may receive charitable assistance or government subsidies, but more homes are now privately owned and have developed a rent schedule based upon the services provided, number of residents, and length of stay.
There are sober living homes who do not charge their residents. However, most often these homes are for individuals who do not have any financial means to pay rent. Once residents begin to hold down a job, rent will be required of them.
10. All Sober Living Homes Are the Same
Sober living homes come in a variety of different program types. Individuals seeking recovery, along with their counselors, can select the best program to fit their needs including:
Sober houses
Halfway houses
Sober apartments
Sober dormitories
Transitional housing
For people who suffer from certain mental illnesses or come from a correctional facility, locked residences are also available. However, the differences between sober living homes go way beyond the type of residence. Residences can be very simple in style providing basic living facilities, to high-end luxury apartments.
Choosing a Sober Living Home
Separating the myths of sober living and what it is actually like is an important first step in continuing the journey to clean living. Sober living through Desert Cove Recovery teaches residents how to address the root causes of their addiction. Counseling and therapy are provided in a comfortable, substance-free environment, allowing residents to realize the meaning and purpose of their lives. We have inpatient services in our network ready to work with you or your loved one to receive the most effective treatment.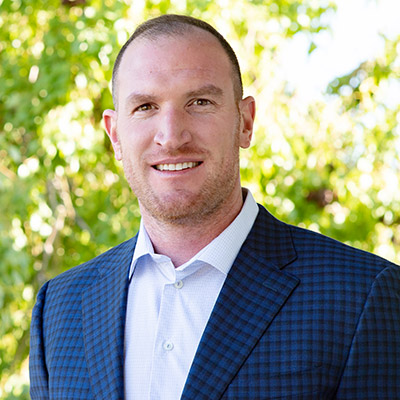 Blake Nichols is the Director of Operations at Desert Cove Recovery. Blake battled his own addiction to drugs and alcohol and was given the gift of recovery at the age of 23. Since 2008, Blake has dedicated his life and career to the field of addiction. He has experience in all aspects of addiction treatment including direct care, admissions, marketing, and administration.
Blake feels that the greatest reward of working in the recovery field is being part of the transformation that a person goes through from the time they arrive and begin treatment, through the hard work and the Miracle of recovery, and ultimately the change into a confident and capable person ready to carry the message of recovery.
"My career has focused on serving others. I have accepted ownership of my responsibilities as that is the key to working at the highest level of professionalism. I have worked to be positive and offer solution-based suggestions in my work and personal life."