When someone has a substance abuse disorder, getting treatment for addiction is the most effective way to overcome it and learn to live a sober life. Research shows that people who seek treatment over an extended time and stay in a program stop using drugs and decrease any criminal activity and see improvements in many aspects of their lives.1
But, getting addiction treatment is not easy for everyone. Some barriers can get in the way of getting treatment for addiction. Let's look at five common roadblocks and share how to find addiction treatment in Arizona.
Barriers to Treatment in Addiction to Look For
While everyone may deal with different barriers to treatment for addiction, here are five common ones that many people face: 2
Barrier #1: Absence of a Problem
If someone doesn't think they have a problem, they are less likely to seek treatment. Many people don't see their drug or alcohol use as an addiction. They may think of it as something they do but not realize its consequences on their lives. If you have a loved one who does not acknowledge their problem, it will be challenging to get treatment.
Some family members have an intervention to help their loved ones realize they have a problem. An intervention is a planned process that consults a doctor or licensed intervention specialist to confront someone about their addiction.3 During the intervention, family and friends present examples of the effects of addiction and state what will happen if the person doesn't seek treatment.
Continued after video:
Barrier #2: Lack of Support
Without support, it can be difficult to seek addiction treatment. If someone feels as though they have no one on their side, they aren't going to care enough to get treatment. When there is no family or friends present, therapy groups can help provide support, especially from others who are going through the same things. When someone is in treatment, knowing that they have someone backing them up can help when they feel as though they can't make it through the program.
Barrier #3: Fear of Treatment
If someone does not know what treatment will entail, they may have a general fear of the unknown. Or, they may be skeptical about seeking help because they don't know what lies ahead. At treatment centers like Desert Cove Recovery, each treatment plan is tailored to the individual and explained so that the patient knows what will happen and what is expected of them. Fear of treatment is common but can be overcome to get people the help they need for their substance abuse disorder.
Some people don't seek treatment because they feel the stigma around it. They can feel helpless and ashamed that they need to get help. But, the stigma of addiction is being reduced as more people come out and speak about their addictions. This can help others get help as they see the bravery of those fighting similar battles and learn to overcome them.
As people seek addiction, it is helpful to remember there is no shame in seeking help with addiction. As treatment begins, patients will recognize this as they learn how to live a life without drugs or alcohol.
Barrier #5: Finding Treatment Inconvenient
Others don't seek treatment because they think it will be inconvenient and disrupt their lives. These days, treatment centers make programs convenient and offer outpatient options so that people can still live at home while they get treatment. With outpatient services, treatment can be accessible and convenient for everyone. This is especially true because treatment centers tailor each plan to the individual, allowing them to get the treatment they need according to their schedule.
Getting Treatment for Addiction at Desert Cove Recovery
At Desert Cove Recovery, people can get the help they need to overcome addiction with programs customized to fit their needs. With various treatment options, each patient will find the plan that best suits their lifestyle. To learn more about our approach to treating addiction, contact our experienced and compassionate team today.
Sources:
[1] https://www.drugabuse.gov/publications/principles-drug-addiction-treatment-research-based-guide-third-edition/frequently-asked-questions/how-effective-drug-addiction-treatment
[2] https://www.ncbi.nlm.nih.gov/pmc/articles/PMC1986793/
[3] https://www.mayoclinic.org/diseases-conditions/mental-illness/in-depth/intervention/art-20047451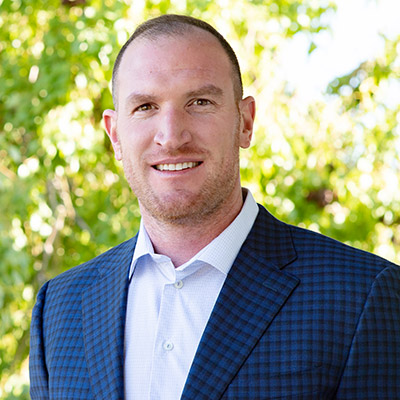 Blake Nichols is the Director of Operations at Desert Cove Recovery. Blake battled his own addiction to drugs and alcohol and was given the gift of recovery at the age of 23. Since 2008, Blake has dedicated his life and career to the field of addiction. He has experience in all aspects of addiction treatment including direct care, admissions, marketing, and administration.
Blake feels that the greatest reward of working in the recovery field is being part of the transformation that a person goes through from the time they arrive and begin treatment, through the hard work and the Miracle of recovery, and ultimately the change into a confident and capable person ready to carry the message of recovery.
"My career has focused on serving others. I have accepted ownership of my responsibilities as that is the key to working at the highest level of professionalism. I have worked to be positive and offer solution-based suggestions in my work and personal life."