Alcohol Rehab AZ Looks at Rates of Alcohol Use Disorder in the US
Drinking has become an incredibly common pastime (worldwide!) and can easily go from being a social activity to an internal struggle, without the change even being noticed. There is an important difference between an individual that drinks recreationally and someone who suffers from Alcohol Use Disorder (AUD). AUD is defined as, "a chronic relapsing brain disease characterized by an impaired ability to stop or control alcohol use despite adverse social, occupational, or health consequences."[1]
If you believe your alcohol consumption has harmed your life or if you have the desire to stop drinking but can't seem to, it's important to know you are not alone in this! 14.4 million adults in the US suffer from AUD, including 9.2 million men and 5.3 million women.[1]
Throughout this article, we'll discuss the rates of Alcohol Use Disorder, but more importantly, how to seek Alcohol Rehab in AZ. Through guidance and a strong support system, you can find sobriety and get back to the life you've missed.
Signs of Alcohol Use Disorder:
If you are new to the topic of AUD, it may be hard to tell if your drinking is serious and requires attention.
Below are some of the most common indicators of Alcohol Use Disorder:[2]
Being unable to limit your drinking
Unsuccessfully quitting, even though you want to stop drinking
Putting other responsibilities on hold, such as work, school, and home activities
Drinking despite physical, social, or occupational consequences
Giving up hobbies you once loved, just to be able to drink more
Consuming alcohol even if it is unsafe, such as while driving or swimming
Developing tolerance, making you consume more alcohol to get the same effect
It may be hard to admit that you experience any of the symptoms above and have a problem with your drinking, but millions of others understand the internal struggle and are fighting the same battle. Listen to your heart and if it's urging you to make a change, please consider doing so and at least hearing the great options that are out there.
Continued after infographic:
Rates of Alcohol Use Disorder :
So how much is too much to drink? The exact amount varies on several factors, such as the sex and body size of the consumer, but typically drinking in moderation amounts to having no more than 1 drink a day for women and no more than 2 drinks a day for men. It's helpful to know what is considered 1 drink:[3]
1.5 oz liquor
5 oz wine
12 ounces of beer
If more alcohol is consumed in a week than the recommended amount, it is considered heavy drinking. Heavy drinking is a worldwide concern and can be found in nearly every region. Below is the percentage of drinkers in each area that engage in heavy drinking:[4]
USA – 24.5%
Madagascar – 65%
Lithuania, Paraguay, Finland, Mongolia, Austria, Benin – 50%
Africa and South Asia – Less than 5%
Italy – 6%
Ireland – 50%
Belgium – 42%
UK and France – 33%
Spain – 20%
Several factors can increase your chances of developing alcohol use disorder and/or the partaking in heavy drinking, such as genes passed down from your family, your environment, and your psychological build.[3] No matter the underlying cause, it's important to seek help from a reputable alcohol rehab in AZ to break the cycle.
Rates of Alcohol Use Disorder in AZ:
As mentioned above, nearly every region suffers from alcohol use disorder, and unfortunately, Arizona is no different. Arizona is actually ranked with the 4th highest death rate in the country, due to alcohol poisoning, at a steep 18.7%.[5] 32.8% of the people who did seek help, also shared that alcohol was their reason for pursuing rehab, making it the #1 substance individuals seek substance abuse treatment for, within the state.[6]
Alcohol use disorder is a danger to your health and safety and can lead to brutal consequences. If you are struggling with AUD, it is essential you reach out for support.
Finding Alcohol Rehab in AZ
If you are ready to take the first step towards getting your life back and being able to do the things you love, Desert Cove Recovery is prepared to help! We offer the care, support, and tools you need to conquer your addiction, once and for all.
Only a small percentage of people suffering from AUD receive treatment (7.9%)[1] and we know it can be hard to put your life on hold in order to get the help you need, which is why Desert Cove Recovery exclusively offers an amazing outpatient program.
With us, you'll have access to the best treatment plans, such as reputable Detox Referrals, the 12-Step Process, Holistic Treatment, Extended Care, and Outdoor Therapy. Every treatment plan is designed specifically for each patient and will fit your exact needs.
To receiver a free consultation and get your treatment plan started, contact us today for a confidential assessment. Together, we will work towards a brighter, happier future!
Sources:
[1] https://www.niaaa.nih.gov/publications/brochures-and-fact-sheets/alcohol-facts-and-statistics [2] https://www.mayoclinic.org/diseases-conditions/alcohol-use-disorder/symptoms-causes/syc-20369243 [3] https://www.webmd.com/mental-health/addiction/alcohol-use-disorder-18/what-is-alcohol-abuse [4] https://ourworldindata.org/alcohol-consumption [5] https://www.cdc.gov/vitalsigns/alcohol-poisoning-deaths/infographic.html#infographic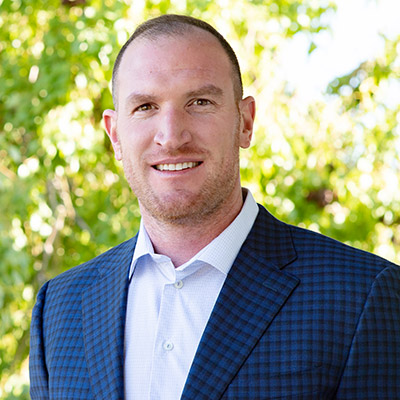 Blake Nichols is the Director of Operations at Desert Cove Recovery. Blake battled his own addiction to drugs and alcohol and was given the gift of recovery at the age of 23. Since 2008, Blake has dedicated his life and career to the field of addiction. He has experience in all aspects of addiction treatment including direct care, admissions, marketing, and administration.
Blake feels that the greatest reward of working in the recovery field is being part of the transformation that a person goes through from the time they arrive and begin treatment, through the hard work and the Miracle of recovery, and ultimately the change into a confident and capable person ready to carry the message of recovery.
"My career has focused on serving others. I have accepted ownership of my responsibilities as that is the key to working at the highest level of professionalism. I have worked to be positive and offer solution-based suggestions in my work and personal life."