FDA Approves Two Generic Medications for Opioid Dependence Treatment
Mylan Technologies Inc. and Dr. Reddy's Laboratories SA have received the go-ahead to market buprenorphine and naloxone sublingual film. These products will be made available to patients as generic versions of Suboxone, a medication used to treat opioid dependence.
Buprenorphine is used to reduce the severity of opioid withdrawal symptoms. Naloxone blocks their effects and reverses the same. The two medications can be used as part of an overall treatment program that includes counseling and prescription monitoring.
More Help Available for Opiate Addiction
Generic buprenorphine and naloxone sublingual film will be available in several dosage levels. These medications can only be prescribed by medical professionals certified by the Drug Addiction Treatment Act.
Dr. Scott Gottlieb, the FDA Commissioner, stated[1] that the FDA is taking steps to "advance the development of improved treatments for opioid use disorder" and to ensure that these medications are available to patients who need them. He also said that includes "promoting the development of better drugs, and also facilitating market entry of generic versions of approved drugs to help ensure broader access."
About Medication-Assisted Treatment
Medication-assisted Treatment (MAT) is a treatment option that uses FDA-approved medications (buprenorphine, methadone or naltrexone) along with counseling and other types of behavioral therapies, to treat opioid addiction. This form of treatment reduces the severity of withdrawal symptoms. The medications used for MAT don't give participants the "high" or feeling of ecstasy normally associated with opioid abuse, although some of these medications can wind up being abused as well, so they alone are not a permanent solution.
At an appropriate therapeutic dose for a patient, buprenorphine is also supposed to reduce the pleasurable effects he would experience if he took other opioids. This effect would make continued use of opioids less attractive, therefore much less likely.
Patients who are receiving MAT for opioid use disorder benefit from this type of treatment in another way as well: they cut their risk of dying by 50 percent, according to the Substance Abuse and Mental Health Services Administration (SAMHSA).
Source:
[1] https://www.painmedicinenews.com/Web-Only/Article/06-18/FDA-Approves-2-Generic-Opioid-Dependence-Treatments/50018?sub=8452D64A73C3C742A221BF4E954875ED40B49A12C8EECABFE51CD1B456765345&enl=true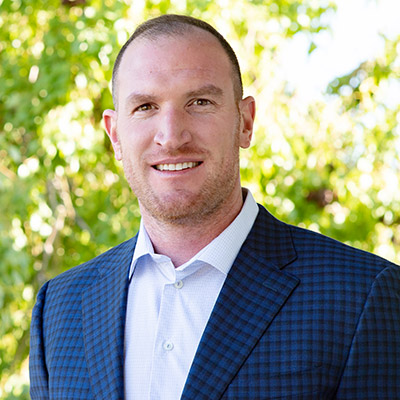 Blake Nichols is the Director of Operations at Desert Cove Recovery. Blake battled his own addiction to drugs and alcohol and was given the gift of recovery at the age of 23. Since 2008, Blake has dedicated his life and career to the field of addiction. He has experience in all aspects of addiction treatment including direct care, admissions, marketing, and administration.
Blake feels that the greatest reward of working in the recovery field is being part of the transformation that a person goes through from the time they arrive and begin treatment, through the hard work and the Miracle of recovery, and ultimately the change into a confident and capable person ready to carry the message of recovery.
"My career has focused on serving others. I have accepted ownership of my responsibilities as that is the key to working at the highest level of professionalism. I have worked to be positive and offer solution-based suggestions in my work and personal life."