Study Finds Obstacles and Delays to Getting Help for Substance Abuse
When patients with substance abuse disorder visit their doctor's office or the local emergency room seeking help, finding appropriate treatment for them is challenging in many instances. Physicians and treatment center administrators shared their thoughts about the obstacles and delays to getting help in the Journal of Addiction Medicine.
Several issues contribute to gaps in patients getting into treatment programs, according to the study conducted by researchers at Brown University and Butler Hospital. The opioid crisis has underlined the gap between the high need for substance abuse treatment and the lack of availability to programs in the US.
SAMHSA Report Reveals Shortfall in Substance Abuse Treatment
A report released by the Substance Abuse and Mental Health Services Administration (SAMHSA) states that 21.7 million people living in the US need substance abuse treatment. Only 2.35 million of them receive the help they need at a facility specializing in providing this type of care. There hasn't been much information gathered at the organizational level about the barriers to treatment for people seeking help for substance abuse disorders.
Major Obstacles and Delays in Getting Help for Substance Abuse
Researchers interviewed[1] 59 people they referred to as "stakeholders in the treatment referral process". These included emergency room doctors, addiction specialists, drug and alcohol treatment center staff and administrators. When the interviews were analyzed, four major ideas stood out:
1. Healthcare providers may not be fully aware of the scope of treatment options.
Providers may not have the knowledge required to determine the best type of treatment for a patient. If a healthcare provider does determine the right treatment level for a patient, he must find a program that is a good match for the patient's needs.
2. Healthcare providers have difficulty determining patient eligibility.
Each treatment center sets its own eligibility requirements, which may prevent a particular patient from receiving needed care.
3. Providers unable to find out whether treatment centers have space available.
Once a healthcare provider determines a patient needs treatment, it is challenging for the provider to find out whether the chosen center has a bed available.
4. Communication challenges make referrals from emergency room directly to a treatment bed difficult.
Often, there is a delay in starting treatment. Direct referrals, where the patient can be taken directly to the drug and alcohol treatment center, are the best approach, especially for patients needing help for opioid use disorders.
Source:
[1] https://www.news-medical.net/news/20180509/Study-determines-delays-and-obstacles-to-getting-treatment-for-substance-use-disorders.aspx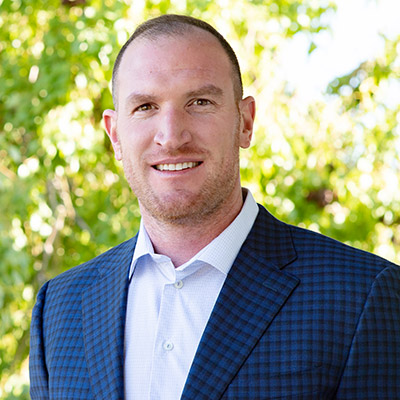 Blake Nichols is the Director of Operations at Desert Cove Recovery. Blake battled his own addiction to drugs and alcohol and was given the gift of recovery at the age of 23. Since 2008, Blake has dedicated his life and career to the field of addiction. He has experience in all aspects of addiction treatment including direct care, admissions, marketing, and administration.
Blake feels that the greatest reward of working in the recovery field is being part of the transformation that a person goes through from the time they arrive and begin treatment, through the hard work and the Miracle of recovery, and ultimately the change into a confident and capable person ready to carry the message of recovery.
"My career has focused on serving others. I have accepted ownership of my responsibilities as that is the key to working at the highest level of professionalism. I have worked to be positive and offer solution-based suggestions in my work and personal life."