There have been stories in the news recently about Google making the decision to halt addiction treatment advertising. This may have slipped under your radar, or you may have noticed and figured that Google knew what they were doing since there have been reports of non-reputable rehabs also in the news. Unfortunately, Google didn't only stop the ads from rehabs that aren't legit. Google has instead stopped ALL addiction treatment center advertising, making it more difficult for a person looking for help to find it.
We agree that Google needed to make a change. There needs to be a better process for all medical advertising, but stopping all addiction treatment advertising during what people are calling an opioid epidemic was not the answer. More than 90 American die EACH day from an opioid overdose. Halting ads from reputable facilities that can help with this opioid crisis is not the way to help. Even worse, Google is continuing to sell advertisements to the pharmaceutical manufacturers that some are blaming the opioid problem on.
We need your help. Please sign the change.org petition[1] to Google asking them to allow addiction treatment centers to advertise so that when someone looks for help, they can find it. If you would like more information, please visit FullCirlceSEM.com[2] for the full story.
At Desert Cove Recovery, we are proudly accredited by The Joint Commission[3] for National Quality Approval. We received accreditation in 2015 and met all National Patient Safety Goals. We offer referrals to reputable detox facilities and provide holistic therapies, extended care and outdoor therapies. Recovery is possible and we are here to help.
Sources:
[1] https://www.change.org/p/google-inc-google-allow-addiction-treatment-advertising
[2] https://fullcirclesem.com/info/google-pr-stunt-feeds-opioid-crisis-threatens-small-businesses/
[3] https://www.jointcommission.org/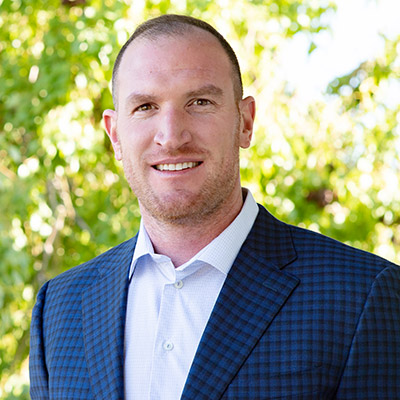 Blake Nichols is the Director of Operations at Desert Cove Recovery. Blake battled his own addiction to drugs and alcohol and was given the gift of recovery at the age of 23. Since 2008, Blake has dedicated his life and career to the field of addiction. He has experience in all aspects of addiction treatment including direct care, admissions, marketing, and administration.
Blake feels that the greatest reward of working in the recovery field is being part of the transformation that a person goes through from the time they arrive and begin treatment, through the hard work and the Miracle of recovery, and ultimately the change into a confident and capable person ready to carry the message of recovery.
"My career has focused on serving others. I have accepted ownership of my responsibilities as that is the key to working at the highest level of professionalism. I have worked to be positive and offer solution-based suggestions in my work and personal life."