How Drinking Can Impact Your Finances
Many people do not realize the extent of their drinking problem until it begins to negatively affect other aspects of their lives. Consequences like lost work, strained family relationships, and damaged health are common side effects of alcoholism. However, another common and frequently overlooked problem is the effect of drinking on your finances.
You may not realize that problem drinking is negatively impacting your financial wellbeing until the effects have become severe. If you are a frequent drinker, it's worth looking at both the obvious and hidden costs of too much drinking.
(Continued below image…)
How Can Drinking Impact Finances?
The first and most obvious expense associated with frequent drinking is the cost of alcohol itself. If you go to a bar to drink socially, you can usually expect to pay $5-9 per drink. If you get two drinks per night, three days a week, you're looking at $120 to $216 a month. If you drink more frequently or tend to binge-drink with four or five drinks per sitting, this number can easily double.
Even staying home and drinking can quickly become expensive. A six-pack of beer may cost around $5 to $15, depending on the brand, and you may go through two or three of these per week. Hard liquor, wine, and other beverages can cost more.
As you can see, the occasional drink won't break the bank. However, making a habit of drinking regularly or drinking too much can snowball into a much larger bill.
Drinking too much impacts your finances in other ways as well:
You may be tempted to spend unwisely while under the influence. You may purchase rounds of drinks for friends or strangers in the bar, or you might order extra food and snacks. People drinking at home may be tempted to make online purchases or other expenditures that they otherwise would not have considered.
Your work productivity can suffer. People who drink frequently are more likely to call into work or show up sick or under-slept. These can damage productivity and, over time, affect overall job performance and opportunities.
Your medical expenses may increase. Alcohol can affect your immune system, leaving you more prone to getting sick. Alcohol-related problems, including issues with the liver and pancreas, can build over time and lead to costly medical expenses.
Excessive drinking also impacts the community. The CDC estimates that excessive alcohol consumption costs the United States $223.5 billion in 2006. These costs were attributed to:
Lost workplace productivity
Healthcare expenses
Motor vehicle crashes
Criminal justice expenses
The primary culprits in the study were binge drinkers or those who drink more than 4 or 5 drinks per occasion. One in six people binge drink, and binge drinking accounts for 76 percent of costs associated with excessive drinking.
Is Drinking Affecting Finances?
Spending a lot of money on alcohol does not necessarily make you an alcoholic, but it is often a warning sign that your drinking has become problematic. It's a good idea to sit down with your bank statements or receipts and tally up the real cost of your drinking. Consider:
The cost of drinks purchased in bars or consumed at home
The cost of purchases made under the influence of alcohol
The cost of cab fare or other related expenses
Also, take an honest look at your recent work history. If you have had to call into work in order to nurse a hangover on more than one occasion, that could be another sign of excessive drinking.
If your drinking has led to problems with your finances or is otherwise impacting your lifestyle but you don't know how to stop, it may be time to seek professional assistance. We can help. Contact Desert Cove Recovery today for more information.
SOURCES:
http://theweek.com/articles/457336/how-drinking-much-sabotages-finances
https://www.cdc.gov/features/alcoholconsumption/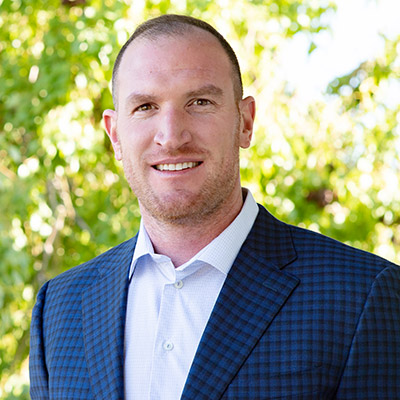 Blake Nichols is the Director of Operations at Desert Cove Recovery. Blake battled his own addiction to drugs and alcohol and was given the gift of recovery at the age of 23. Since 2008, Blake has dedicated his life and career to the field of addiction. He has experience in all aspects of addiction treatment including direct care, admissions, marketing, and administration.
Blake feels that the greatest reward of working in the recovery field is being part of the transformation that a person goes through from the time they arrive and begin treatment, through the hard work and the Miracle of recovery, and ultimately the change into a confident and capable person ready to carry the message of recovery.
"My career has focused on serving others. I have accepted ownership of my responsibilities as that is the key to working at the highest level of professionalism. I have worked to be positive and offer solution-based suggestions in my work and personal life."