Rehabs in Arizona See Increase in Meth Dependency with Adderall Shortage
An estimated 431 million opioids (1) were prescribed in Arizona in 2016. That's "enough for every man, woman, and child in the state to have a two-and-a-half-week supply," according to Arizona Gov. Doug Ducey. Despite that startling statistic, opioids aren't the state's top drug threat. This is why rehabs in Arizona are designing personalized treatment plans for substance use patients dependent on meth. Methamphetamines are the number one drug danger in Arizona. This is due to the increase in seizures seen by enforcement personnel in the state, according to Drug Enforcement Administration (DEA) spokeswoman Erica Curry.
In its 2017 National Drug Threat Assessment, the DEA reports that Arizona's proximity to the border is a primary concern for the prevalence of methamphetamines. Seizures of methamphetamine have increased greatly along the Southwestern Border. Officials seized about 5,584 pounds of meth worth about $20.6 million at the border near Tucson in 2016, a 98 percent increase since 2015.
During one traffic stop in November, Mohave County Sheriff's Detectives seized roughly $2 million (2) in methamphetamine during a traffic stop in the Arizona desert. It's seizures like this one that scare Arizona state officials. They know the drug is coming in from Mexico, as confirmed by the DEA, in part because of the heavy restrictions on the number of chemicals like the decongestant pseudoephedrine. Decongestant pseudoephedrine is used to manufacture meth and can be readily purchased in Mexico with no limitations. In the U.S., however, the Combat Methamphetamine Act of 2005 limits the amount of pseudoephedrine an individual can purchase per month by checking IDs.
Meth Use Increase in Maricopa and Pima Counties
Meth-related overdoses continue to rise in Arizona's two largest counties: Maricopa and Pima. In 2016, Pima County officials documented 263 drug overdose deaths. Chief Medical Examiner Gregory Hess says while opioids attribute to more overdose deaths, meth has led to more crimes and the number of prisoners in jail. Meth is responsible for more than half (51.5%) (3) of drug-related offenses in the state.
Maricopa County has the largest population of all counties in Arizona with 4.2 million residents. The Arizona Department of Health Services 2016 report reveals Maricopa County has seen an increase in both methamphetamine and opiate-related emergency room visits.
Meth is a familiar drug to rehabilitation specialists at rehabs in Arizona. The Maricopa County Department of Health's drug trend report says since 2013 those who suffer from meth dependency are often involved in treatment episodes.
Meth is clearly a challenge for law enforcement, state leaders, and rehabs in Arizona. Understanding why meth use is on the rise is important.
ADHD Medicine Shortage Increases Meth Use
Medications designed to treat Attention Deficit Disorder (ADD) and Attention Deficit Hyperactivity Disorder (ADHD), like Adderall, Vyvanse or Ritalin, have similar effects as methamphetamines. The medications are prescribed to those affected by mental and behavioral conditions that affect cognitive function. However, an industry-wide production shortage is forcing many who are regularly given these drugs to turn to another treatment form, namely illicit meth.
The shortage of ADHD medicines coincides with a sharp increase in meth. This creates the perfect storm to support widespread substance use disorder amongst those who depend on Adderall and the like. In September, the Food and Drug Administration added the drug to its shortages list. Whereby increasing the illegal sale of Adderall and the lure to use illicit meth.
The reason for the drug shortage isn't entirely clear, but experts say several factors play into the backorder crisis. First, Adderall and its generic counterparts are Schedule II drugs by law enforcement. The DEA has begun to set production quotas on the medication. There's also an increase in demand for the drug as children and adults alike have a diagnosis of ADHD. As filling a prescription for ADHD medication becomes a constant battle, many are turning to street meth instead. There are many challenges and dangers to using meth as an alternative to Adderall. Making it nearly impossible to know the exact ingredients in a street drug or how powerful the substance may be.
Continued after infographic:
Meth Substance Abuse Rehabs In Arizona
The effects of speed and meth are very similar to the stimulants used to treat ADD and ADHD, with both potentially causing substance dependency. The powerful rush produced by meth can make the drug dangerously addictive from the very first use. Meth can keep users awake for days at a time, instilling a feeling of confidence and energy.
Other effects of meth include:
Body temperature rises to dangerous levels, causing blackouts or death.
Feeling of anxiousness or confusion making it difficult to sleep.
Drastic mood swings that may include violent outbursts.
Skin may dull and develop sores and pimples.
Intense dry mouth and rotten or broken teeth.
Paranoia, hallucination, and thoughts of self-harm or harming others.
Treating meth substance abuse requires a professional. If you or a loved one are battling meth dependency, turning to rehabs in Arizona, like Desert Cove Recovery offers the best opportunity to reach a life of sobriety.
The drug rehabilitation experts at Desert Cove Recovery will create a custom treatment plan to meet your needs. Whether you respond best to a 12-step drug rehab Arizona or prefer a holistic substance use treatment plan, we will tailor our services to what offers the most promise for your success. Contact our skilled and compassionate team today. Learn how our treatment plans will help you overcome the effects of meth and create an enjoyable sober life.
Sources:
(1) https://arizonasonoranewsservice.com/methamphetamines-not-opioids-top-threat-to-arizona-mc/
(2) https://www.nbcnews.com/news/us-news/43-pounds-meth-worth-nearly-2-million-seized-arizona-traffic-n1090826
(3) https://afscarizona.files.wordpress.com/2017/07/drug-sentencing-in-arizona-prescription-for-failure.pdf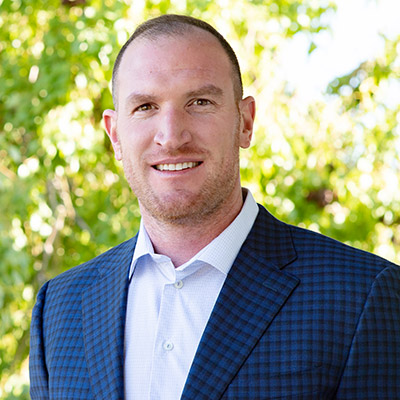 Blake Nichols is the Director of Operations at Desert Cove Recovery. Blake battled his own addiction to drugs and alcohol and was given the gift of recovery at the age of 23. Since 2008, Blake has dedicated his life and career to the field of addiction. He has experience in all aspects of addiction treatment including direct care, admissions, marketing, and administration.
Blake feels that the greatest reward of working in the recovery field is being part of the transformation that a person goes through from the time they arrive and begin treatment, through the hard work and the Miracle of recovery, and ultimately the change into a confident and capable person ready to carry the message of recovery.
"My career has focused on serving others. I have accepted ownership of my responsibilities as that is the key to working at the highest level of professionalism. I have worked to be positive and offer solution-based suggestions in my work and personal life."