How to Support a Friend Struggling With Addiction
If you have a friend who is addicted to drugs or alcohol, and you want to help, following a proven plan will get you moving along the correct path. Substance addiction is a sensitive topic and makes some people uncomfortable, but you need to take action to protect your friend.
Inability to control substance addiction can lead to health problems, legal trouble and death. Using the wrong approach will make the problem even more difficult to handle, so you must exercise caution at each step.
Although your friend must make the final decision, you could be the motivating factor that gets them to change their ways and make better decisions in the future. Getting your friend into drug rehab Scottsdale should be your ultimate goal. You might even save a life.
Continued after video:
The Warning Signs of Addiction
Learning to spot the warning signs of addiction before you take action is important. Knowing the red flags makes you sure of your decision, allowing you to move forward with confidence. The biggest red flag is using the drug or drinking so much that doing so forces your friend to overlook essential obligations.
For example, your friend could fall behind on rent or other financial responsibilities. If your friend starts missing work or getting into legal trouble, take a closer look to get a clear picture of the problem with which you are dealing. In addition to looking for the other signs, keep an eye out for unexpected behavior or strange acquaintances with whom your friend does not normally interact.
Approach the Situation with an Open Mind
Seeing your friend go down this dark and unforgiving path can cause a range of emotions, but you must maintain a level head as you move forward. Fight the urge to be judgmental if you don't want your friend to cut you off entirely. Be as calm and open-minded as possible if you would like to get a positive response when you first mention the topic. If your friend does not seem open to having the conversation, don't push it because doing so can cause more harm than good. You can change the topic and approach the issue in the future to increase your odds of reaching a favorable outcome.
Tell Your Friend You Are Concerned
When your friend is open to talking with you about their addiction, let them know you are concerned about their well-being, and you should get a positive response. You don't need to worry if you don't know what to say during this step, because this issue is common.
Without being aggressive, encourage your friend to consider how their life might turn out if they continue on the path without getting the help they need. People who open up about addiction are not always looking for advice or feedback. Be willing to listen without interrupting when your friend decides to speak with you.
Don't Enable Your Friend's Addiction
When you help your friend overcome the challenges associated with addiction, don't let yourself go too far. A thin line separates assisting from enabling, and you need to use caution if you don't want to make the wrong choice. Although doing so will be hard for you, make your friend clean up the mess related to their addiction, and don't lend them your money. Lending money and bailing your friend out of the problems caused by addiction only make it easier for them to make poor choices. You can be a little more flexible if your friend shows an honest and consistent effort to overcome addiction.
Seek a Drug Rehab Scottsdale
Nothing you do can ever replace the results of drug rehab Scottsdale. Getting your friend who is struggling into a treatment center can do wonders to break the chains of addiction and get your friend moving in the right direction. Our experts will learn about your friend's unique needs and craft an approach that offers the highest odds of success. Our mission is to help our clients recover and reclaim control of their lives, and we look forward to working with you. If you have any questions or want to learn how you can begin, pick up your phone and call us right away.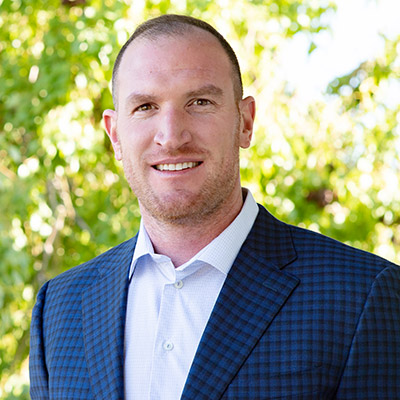 Blake Nichols is the Director of Operations at Desert Cove Recovery. Blake battled his own addiction to drugs and alcohol and was given the gift of recovery at the age of 23. Since 2008, Blake has dedicated his life and career to the field of addiction. He has experience in all aspects of addiction treatment including direct care, admissions, marketing, and administration.
Blake feels that the greatest reward of working in the recovery field is being part of the transformation that a person goes through from the time they arrive and begin treatment, through the hard work and the Miracle of recovery, and ultimately the change into a confident and capable person ready to carry the message of recovery.
"My career has focused on serving others. I have accepted ownership of my responsibilities as that is the key to working at the highest level of professionalism. I have worked to be positive and offer solution-based suggestions in my work and personal life."