Cope Better with Holistic Heroin Addiction Treatment
Dealing with an addiction to alcohol, heroin or other drugs is never easy. Taking that first step and admitting that you need help is huge, but it's just the beginning. Long after putting down a substance, the underlying causes of addiction often remain. Through effective addiction treatment, you can take the first steps toward regaining your life.
By considering holistic heroin addiction treatment, you can enjoy traditional treatments and therapies alongside alternative, holistic therapies that help to heal your entire person—not just the behavioral aspects of your addiction. Read on to learn more about it and how it may benefit you.
What is Holistic Addiction Treatment, Anyway?
The term "holistic" has become something of a buzzword these days; in fact, many treatment centers that advertise their holistic treatments don't actually deliver. Therefore, it is important to look closely at programs and facilities that claim to offer holistic addiction treatment.
Put simply, holistic addiction treatment involves not only traditional treatments like counseling and medical detox, but alternative therapies like yoga, meditation, acupuncture and massage. It follows the philosophy that you are far more than your addiction, and it addresses underlying causes that can lead to relapse.
Continued after video:
What are the Benefits of Holistic Treatment?
Why would you choose to undergo holistic addiction treatment rather than traditional treatment? First, it's important to understand that holistic addiction treatment isn't a dramatic departure from regular treatment. Rather, it builds upon the proven methods and therapies of traditional addiction treatment by incorporating therapies that help to heal you as a whole person. To better understand why so many people are turning to holistic heroin addiction treatment, consider these benefits:
Improved Ability to Cope with Physical Symptoms
With holistic addiction treatment, you will be introduced to therapies like yoga, guided meditation and massage that are believed to help assuage the physical symptoms of withdrawing from drugs or alcohol. These techniques help you to improve your ability to be mindful, which can help you to understand that you are not your thoughts, feelings or emotions. In turn, you are less apt to "go down a rabbit hole" when negative thoughts and energies appear in your mind. This can translate into an improved ability to cope with the triggers.
Better Spiritual Grounding
Having faith in something bigger than yourself can help you to achieve and maintain lasting sobriety. That doesn't mean having to convert to a religion; it simply means having a spiritual grounding that you can fall back on when struggling with your addiction. Many find that through activities like yoga and meditation they are able to connect with a deeper spirituality that comes very much in handy in maintaining sobriety.
More Balanced Emotions
Many people with substance abuse disorders have preexisting emotional and mental imbalances that are often largely responsible for their behavior. Even if someone doesn't have an underlying mental illness beforehand, they often emerge from addiction in a severely imbalanced emotional state. Holistic treatment arms you with tools that you can turn to again and again through your life to achieve calm and balance in your mind. You will learn to be able to find that place of calm and peace whenever you need it.
Improved Nutrition
Since holistic addiction treatment strives to treat the whole person, nutrition plays a crucial role. In this type of treatment, you will be educated about how to achieve and maintain a healthy diet. Since people in addiction often have poor nutrition, they also often suffer from neurochemical imbalances that can make it even more difficult to maintain sobriety. While you can and certainly should treat yourself during the holidays, you will also know how to ensure that you get enough nutrients to remain healthy and balanced.
An Easier Transition Out of Treatment
Perhaps one of the most exciting things about holistic addiction treatment is that it arms you with tools that you can turn to again and again throughout your life. While traditional therapies like counseling and behavioral therapy are important parts of most addiction treatment programs, these aren't things that you can turn to if you are in danger of being triggered into relapse. Things like yoga and meditation, on the other hand, can be practiced just about anywhere and just about any time—and they provide incredible comfort for people who are in the early stages of sobriety too.
Get Help Today
If you are ready to reclaim a sober life, Desert Cove Recovery's holistic heroin addiction treatment center is here to help. Contact us today to learn more and to get the help that you need to avoid triggers and issues that can cause you to turn to unhealthy habits.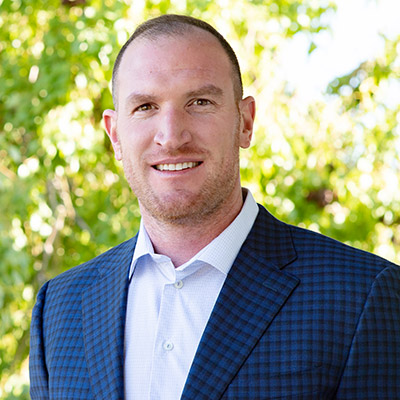 Blake Nichols is the Director of Operations at Desert Cove Recovery. Blake battled his own addiction to drugs and alcohol and was given the gift of recovery at the age of 23. Since 2008, Blake has dedicated his life and career to the field of addiction. He has experience in all aspects of addiction treatment including direct care, admissions, marketing, and administration.
Blake feels that the greatest reward of working in the recovery field is being part of the transformation that a person goes through from the time they arrive and begin treatment, through the hard work and the Miracle of recovery, and ultimately the change into a confident and capable person ready to carry the message of recovery.
"My career has focused on serving others. I have accepted ownership of my responsibilities as that is the key to working at the highest level of professionalism. I have worked to be positive and offer solution-based suggestions in my work and personal life."