The Importance of Nutrition During Rehab: A Holistic Addiction Treatment Approach
There are many things that can have a powerful impact on drug addiction recovery. By making wise choices through an accredited holistic addiction treatment center, you can have the best chance of experiencing a successful long-term outcome. The information below will talk about the connection between nutrition and the rehabilitation process. It will also discuss how proper nutrition during rehab can be made possible by seeking treatment from a holistic rehab facility.
How Does Substance Abuse Affect Nutrition?
The process of substance abuse is very complex for each individual. As a result of the difficulties that accompany this problem, many people may find themselves having difficulty maintaining a healthy diet. For example, some people may simply forget to eat at all when they are under the influence of addictive substances. Others may find themselves dealing with strong cravings for junk foods that leave little room for healthier choices. Many addictive substances can cause a decrease in appetite. This can lead to the development of serious nutritional deficiencies over time. Last of all, dealing with disturbing physical and emotional symptoms that accompany drug abuse can also leave a person feeling less hungry.
Continued after video:
Health Implications of Substance Abuse and Addiction
Those struggling with a serious drug or alcohol addiction may discover that they have serious nutritional deficiencies. For example, it is very common for those fighting an addiction to deal with low levels of folic acid, vitamin B6, and Thiamine. Some addictive substances can further deplete the natural stores of specific vitamins and minerals, leading to bothersome physical symptoms that make recovery from addiction more difficult.
In addition to many possible nutrient deficiencies, those struggling with substance abuse can also experience unintentional weight loss. This can become a problem for those who were already thin prior to facing a substance abuse issue. The lack of an appropriate number of calories can result in weight loss, poor muscle tone, weakness, electrolyte imbalances, and many other health issues. The presence of these issues can also lead to an increased risk of the development of many life-threatening diseases. This can include cardiovascular disease, liver failure, hormonal imbalances, and blood sugar problems.
The Importance of Proper Nutrition During Rehabilitation
The process of seeking professional treatment for a drug addiction is difficult for everyone who goes through it. There is no doubt that this journey will require hard work, dedication, and a lot of introspection. However, the process is much harder without the assistance that proper nutrition can provide.
As it turns out, consuming a healthy diet can help you heal from addiction in many different ways. It can also lead to a much lower risk of experiencing a relapse down the road. How is this possible? Proper nutrition during rehab can provide the following important benefits:
Improved Repair to Existing Organ Damage
The abuse of addictive substances can lead to internal damage to vital tissues and organs. Thankfully, much of this damage is often reversible through proper nutrition. Excellent food choices can help heal the damage that has already been done while preventing further damage from occurring.
Increased Immunity
Specific foods can have a very powerful effect on the immune system. This results in strengthening the body to withstand the stress that recovering from an addiction can place upon it. Improved immune functioning will also help you become more resistant to common illnesses you come into contact with regularly.
Better Energy and Mood
It's no secret that those recovering from an addiction often struggle with mood swings, personality changes, and a severe lack of energy. Giving your body the proper fuel it needs through a healthy diet can boost your energy levels. Excellent nutrition can also have a powerful effect on your overall mood, helping you manage stress and maintain a level of happiness throughout your treatment.
Better Management of Withdrawal Symptoms
No matter how well you manage the recovery process, withdrawal symptoms will always occur. While these symptoms are never easy to bear, they can be made much more manageable with the support of a healthy diet. Even serious issues such as chronic pain can become much easier to handle when healthy foods are a part of your daily routine.
Improved Resistance Against Relapse
Almost everyone who goes through treatment for an addiction faces the fear of a relapse. This is a normal thing to be concerned with. However, healthy food choices can strengthen your resolve to avoid a relapse in the future. Proper nutrition will also make your body that much stronger in the process.
The Benefits of Choosing a Holistic Treatment Center
A holistic addiction treatment center can provide many benefits that go beyond covering your nutritional needs during the healing process. Most holistic treatment centers provide access to a wide variety of tools, in addition to diet, that can go a long way toward helping you recover fully.
For example, holistic treatment facilities are well-known for providing nutritional support, fitness endeavors, spiritual activities, relaxation efforts, meditation, and many other services that provide for all of your needs. Many holistic rehab centers also highly promote family involvement that can lead to the improvement of your interpersonal relationships with others. All of these things can contribute to a successful long-term outcome to your drug addiction treatment journey.
Desert Cove Recovery is a highly esteemed rehab center that focuses on providing individualized and holistic treatment options for those struggling with an addiction. If someone you love has been affected by substance abuse, please contact our facility for more information on the innovative treatment options at your disposal at our holistic addiction treatment center.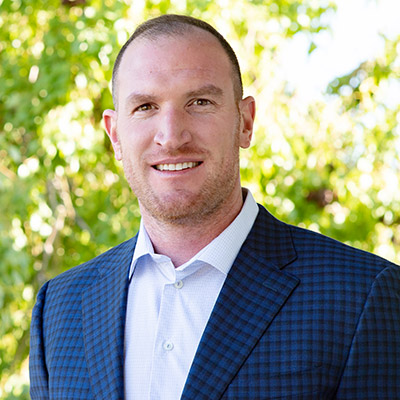 Blake Nichols is the Director of Operations at Desert Cove Recovery. Blake battled his own addiction to drugs and alcohol and was given the gift of recovery at the age of 23. Since 2008, Blake has dedicated his life and career to the field of addiction. He has experience in all aspects of addiction treatment including direct care, admissions, marketing, and administration.
Blake feels that the greatest reward of working in the recovery field is being part of the transformation that a person goes through from the time they arrive and begin treatment, through the hard work and the Miracle of recovery, and ultimately the change into a confident and capable person ready to carry the message of recovery.
"My career has focused on serving others. I have accepted ownership of my responsibilities as that is the key to working at the highest level of professionalism. I have worked to be positive and offer solution-based suggestions in my work and personal life."