Digital Health Tools for Substance Use Disorder Pros and Cons
Virtual addiction treatment is an expanding form of care. A traditional rehab experience isn't always accessible. Either a person's location or financial situation can make it difficult to receive treatment when needed. Until today, tools for substance use disorder have only been available within the confines of rehab centers or support groups.
There are also situations of those with high-functioning substance use disorders who actively avoid help. Such scenarios occur because the act getting help reveals their best-kept secret. Regardless of the circumstance, addiction treatment has begun to evolve. The ever-expanding use of technology in medicine can assist when and where it is needed; on-demand.
Digital tools can provide those suffering from addiction with the resources to learn about substance abuse. They will also be able to compare different types of addiction therapies, and even go through an entire treatment plan remotely. Increasing the opportunities to achieve long-term sobriety.
Benefits of Digital Tools for Substance Abuse Disorder Treatment
Digital tools for addiction treatment include everything from mobile apps to virtual sobriety coaches and health-monitoring devices. These tools can both expand traditional substance abuse treatments and create new opportunities for help.
Better Relapse Prevention
One of the primary focuses of digital tools in addiction treatment is improving patient outcomes. Relapse prevention is one of the areas people tend to struggle with the most. Unfortunately, a majority of most short-term rehab programs only focus on detox and terminating use. This leaves many people feeling unequipped to handle their newfound sobriety.
Digital tools make it easier to access encouraging resources and get help when it's needed. The NOMO Sobriety Clock (1) helps people in recovery from alcohol use disorder track their progress and build healthy habits along the way.
Sober Grid (2) connects people in recovery with one another. Finding sober friends is a big challenge for many people post-rehab. Online support groups and apps can help ease the loneliness that so many experience during the early stages of recovery.
Low-Cost Addiction Help
Although there are many affordable rehabs and even state-funded programs, the waitlist may cause people to lose hope. When someone is ready to put the effort into getting sober, they need connections immediately. Waiting for a week, a month, or even half a year can destroy a person's belief in their ability to change for the better.
Substance use disorders are associated with higher levels of financial hardship and unemployment. Those suffering from addiction typically can't afford even basic treatment. They often find themselves in a constant uphill battle of detox and relapse. Rather than jeopardize their life in this dangerous cycle, digital tools offer a low-cost, supplemental solution to rehab.
Not only is it less expensive for people to get help, but it's also more cost-effective for treatment providers. With a more self-controlled, personalized model of care, people are less likely to quit treatment early. Digital tools for substance abuse, including online drug and alcohol rehab, provide individuals with an immediate sense of control over their own recovery.
Getting better with digital tools is no longer up to someone else. There isn't a single therapist, doctor, or medication that holds the answer. It lies in the individual's hands. Digital tools take that metaphor and turn it into a tangible asset.
Continued after infographic:
Cons of Digital Treatment
While there are numerous benefits of digital health tools for substance abuse treatment, there are some potential drawbacks as well.
Perpetuate Unhealthy Behaviors
First, digital tools may increase the isolation of addiction. Rather than reaching out and opening up about their struggles, people may be drawn further inward. Sharing your experiences is a huge step toward recovery. But communicating through a smartphone may not be as transformative as physically attending therapy.
Lack of Intervention
Another pitfall is the lack of environmental structure; many people need the "hard reset" that comes from checking into rehab. Digital resources open the doorway to treatment for people who would otherwise never have access to it. However, patients are still in the same place, surrounded by a host of environmental triggers that roadblock their recovery.
The Future of Addiction Treatment
Over 23 million Americans have a substance use disorder, but only around 10 percent get help. Why is there such a large discrepancy? It could be a lack of addiction awareness or the stigma that still surrounds substance abuse to this today.
Digital tools foreshadow a new era of substance abuse treatment. It may not occur overnight, and the drawbacks of technology will have to be included in new treatment models. Whether they're just reaching out or working hard to stay sober, digital tools can be the life-changing resources people need to overcome addiction.
Finding the Right Balance
Using digital tools for substance use disorder should be one of many methods within a comprehensive rehab program. Digital tools are great at opening the door to begin formal recovery treatment or maintaining long-term recovery success. However, digital tools alone are not yet capable of recovery success for the majority of individuals suffering from a substance abuse disorder. If you or a loved one is suffering from addiction, contact Desert Cove Recovery today to learn more about your options.
EDITOR NOTE: Please take care that this blog post is strictly informational and does not recommend or dissuade the use of digital tools as part of addiction recovery. Linking to the digital app does not represent the support or advocacy of the mentioned app or program.
Sources:
(1) https://saynomo.com/
(2) https://www.sobergrid.com/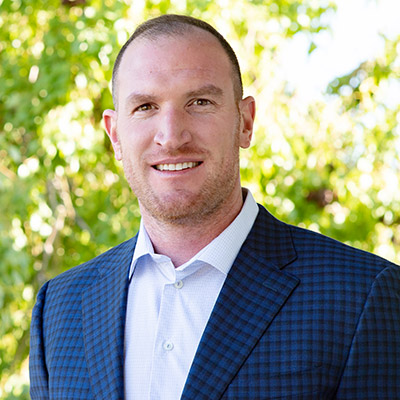 Blake Nichols is the Director of Operations at Desert Cove Recovery. Blake battled his own addiction to drugs and alcohol and was given the gift of recovery at the age of 23. Since 2008, Blake has dedicated his life and career to the field of addiction. He has experience in all aspects of addiction treatment including direct care, admissions, marketing, and administration.
Blake feels that the greatest reward of working in the recovery field is being part of the transformation that a person goes through from the time they arrive and begin treatment, through the hard work and the Miracle of recovery, and ultimately the change into a confident and capable person ready to carry the message of recovery.
"My career has focused on serving others. I have accepted ownership of my responsibilities as that is the key to working at the highest level of professionalism. I have worked to be positive and offer solution-based suggestions in my work and personal life."