Breaking Anonymity and Sharing Your Addiction Story
When life's circumstances don't go as we originally intended, it's easy to feel guilty about choices we've made leading us to where we are today. Many people who file for divorce, declare bankruptcy, or have a substance abuse issues blame themselves for their problems. Harboring that guilt and embarrassment may make sharing your addiction story very difficult.
Very few worthwhile endeavors are also easy, and that includes telling others about your battle through addiction. Just remember that you are not the only person who has been down this road. Some twenty million Americans[1] are addicted to a non-tobacco substance, and only about 10 percent of them seek treatment for their illness. If your story inspires one of these people to make the call, sharing your addiction story was more than worth it.
Talking about abuse is important to recovering addicts as well. Statistics vary widely, but there is no doubt that serious relapse is a problem. Once again, if your story keeps just one person in recovery, you should tell it.
Some Reasons Sharing Your Addiction Story is Important
Your recovery story is not just about a personal journey. Elements of your long, hard journey resonate with many other people in the recovery community. Understanding these facts makes it easier to overcome guilt, embarrassment, or whatever else is holding you back. If you need some specific reasons, here are just a few:
Making it Real
Your recovery story is not really a story until you share it with others. Once you open up and share it, the whole experience becomes more real to you and to them.
Organizing Your Thoughts
Funeral eulogies are not just for broadcasting nice things about the departed. Many people have multiple and confusing feelings about their lost friends and loved ones whom they lost to addiction. Only preparing and telling the story helps them make sense of everything.
Making a Contribution
These shared experiences help us find strength in times of great need. When you share your story, you are creating an atmosphere where others feel comfortable to tell theirs as well.
Strengthening Your Resolve
Sharing your story gives you more of a stake in your recovery. If we know people are watching, we tend to watch our steps a bit more closely. Furthermore, as mentioned, your story could well be the catalyst which drives someone to seek help.
Note that some of these reasons are about other people, and some of them are about you. Your story has the power to impact more people than just yourself.
Continued after video:
How to Share Your Addiction Story
For some people, speaking or writing in front of an audience is second nature. But for many others, such actions may be harder than rehab. Desert Cove Recovery staff is here to help you share your story.
Many people start with anonymous online comments on addiction-related blogs or news stories. Or perhaps, you can start by liking recovery stories online. By using social media, sharing your addiction story can be safe and anonymous. Such comments have a cathartic effect for you, and they may have an inspiring effect on others.
Posting a comment or blog on our Facebook page[2] may be the next step. People who are interested in addiction and recovery issues will see the post. It is like preaching to the choir. These public comments in a non-threatening environment are a good way to not only help yourself and inspire others, but also help build community.
When you are ready, post on your own blog site, Facebook page, or other social media account. People outside the addiction/recovery community will hear what you have to say. There may be some negative feedback, because people are not always empathetic. But such posts enable you to connect with your circle of friends in a very meaningful way. And truthfully, some people post negative comments on anything they see! Try not to focus on the naysayers, and instead remember what you have accomplished by beginning your recovery.
If you need help finding your voice or getting the words right, reach out to us or find fellow recovering people in recovery for help. Remember, you are not the only one who has problems in this area.
Finally, consider an informal speaking engagement at a local support group. Sometimes, that just means speaking up when you have the chance. Other times, that could mean being a guest speaker for a group. These things can be very intimidating for many people, but you have already come this far. Taking this next step will complete this part of your recovery.
Recovery is not easy and is not limited to your activities at a treatment facility. Recovery is hard and requires lifelong effort. For both yourself and for others, recovery should include sharing your addiction story. If you are struggling with any aspect of a substance abuse problem, you can always count on Desert Cove Recovery for help.
Sources:
[1] https://www.drugabuse.gov/related-topics/trends-statistics
[2] https://www.facebook.com/DesertCoveRecoveryCenter/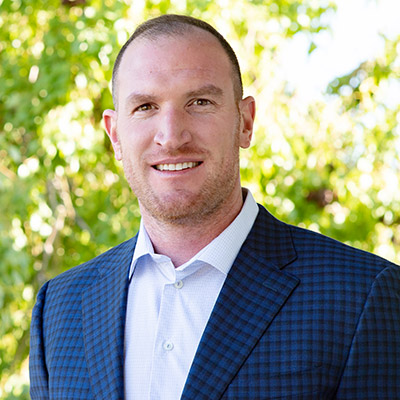 Blake Nichols is the Director of Operations at Desert Cove Recovery. Blake battled his own addiction to drugs and alcohol and was given the gift of recovery at the age of 23. Since 2008, Blake has dedicated his life and career to the field of addiction. He has experience in all aspects of addiction treatment including direct care, admissions, marketing, and administration.
Blake feels that the greatest reward of working in the recovery field is being part of the transformation that a person goes through from the time they arrive and begin treatment, through the hard work and the Miracle of recovery, and ultimately the change into a confident and capable person ready to carry the message of recovery.
"My career has focused on serving others. I have accepted ownership of my responsibilities as that is the key to working at the highest level of professionalism. I have worked to be positive and offer solution-based suggestions in my work and personal life."