The results from a new report released from the Centers for Disease Control and Prevention (CDC) published in the CDC's Morbidity and Mortality Weekly Report shed light on the continued effects of the opioid epidemic on a specific portion of the population: pregnant women. The researchers found[1] that the number of women living with opioid use disorder at the time they went into labor and delivered their babies "more than quadrupled" during the 15-year period between 1999-2014.
Opioid Addiction Leads to Other Health Issues
Opioid addiction is responsible for a number of health problems. It can take a toll on a user's physical and mental health, as well as her personal relationships. According to statistics collected by the CDC, opioids (which include prescription pain medications and illicit drugs such as heroin) were responsible for taking the lives of more than 42,000 people in 2016, a record level for fatalities.
Opioid use at addiction levels during pregnancy has been linked to several negative health consequences for mothers and babies. The drug use can lead to preterm birth, stillbirth and neonatal abstinence syndrome (NAS)[2], a term describing a group of conditions caused when a fetus goes through withdrawal from certain drugs before birth.
National Database Analyzed
Researchers analyzed a national database collected on women from 28 states and discovered the rate of opioid use disorder jumped from 1.5/1000 delivery hospitalizations in 1999 to 6.5/1000 delivery hospitalizations in 2014. The rate increased by 0.39 cases per 1,000 during each year of the study.
Some geographical differences were noted during the study. The average annual increases were highest in West Virginia, Vermont, New Mexico and Maine. They were lowest in Hawaii and California.
Wanda Barfield, MD, Rear Admiral, US Public Health Service (USPHS), and the Director of the Division of Reproductive Health, explained that even in states with the smallest increases year over year, more pregnant women with opioid use disorder are being seen in labor and delivery.
Strategies for Dealing with Opioid Addiction in Pregnancy
The report included strategies for states to take on the issue of opioid addiction in pregnancy.
Ensure opioid prescribing is in line with the CDC's current guidelines
Intensify prescription drug monitoring programs.
Institute a policy of substance use screening at the first prenatal visit.
Make certain that pregnant women with opioid use disorder have access to MAT (medication assisted therapy) and other addiction treatment services.
Provide mothers with opioid use disorder with postpartum care that includes substance abuse treatment, mental health treatment, relapse prevention and family planning services.
Sources:
[1] https://www.cbsnews.com/news/pregnant-women-addicted-to-opioids-skyrocketed-in-15-years-cdc-says/
[2] https://www.marchofdimes.org/complications/neonatal-abstinence-syndrome-(nas).aspx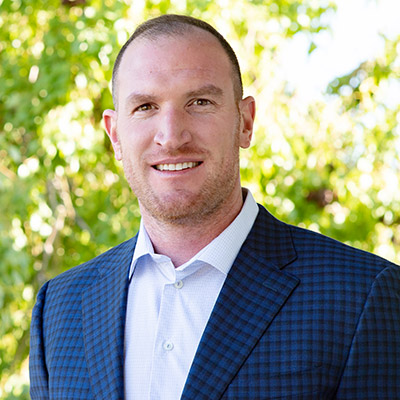 Blake Nichols is the Director of Operations at Desert Cove Recovery. Blake battled his own addiction to drugs and alcohol and was given the gift of recovery at the age of 23. Since 2008, Blake has dedicated his life and career to the field of addiction. He has experience in all aspects of addiction treatment including direct care, admissions, marketing, and administration.
Blake feels that the greatest reward of working in the recovery field is being part of the transformation that a person goes through from the time they arrive and begin treatment, through the hard work and the Miracle of recovery, and ultimately the change into a confident and capable person ready to carry the message of recovery.
"My career has focused on serving others. I have accepted ownership of my responsibilities as that is the key to working at the highest level of professionalism. I have worked to be positive and offer solution-based suggestions in my work and personal life."