The Link Between Hepatitis C and Opioid Addiction
The opioid epidemic is characterized by an increase in the number of people who misuse narcotics, including prescription painkillers and heroin. The National Institute on Drug Abuse reports that more than 115 people experience a fatal overdose from these substances every day in the U.S. Many who survive are facing a new challenge: hepatitis C infection. According to a study published in the American Journal of Public Health, hepatitis C and opioid use are linked.
What is Hepatitis C?
Hepatitis C is a disease that damages the liver. It's spread through the blood and can cause liver failure or cancer. Doctors believed they were on their way to eradicating the disease through the use of certain medications, however, the rise of the opioid epidemic changed those expectations. The number of people with hepatitis C tripled from 2010 to 2015, according to CNN. Currently, approximately 3.5 million Americans have hepatitis C.
The decade from 2004 to 2014 saw a 400 percent increase in acute hepatitis C as well as an 817 percent increase in admissions of people ages 18 through 29 who injected prescription opioids. Most people who had hepatitis C before the 1990s were part of the baby-boomer generation. People born between 1945 and 1965 were more likely to have contracted the disease from unsafe medical procedures or blood transfusions. The increase of hepatitis C in the younger generation points to a link between the disease and opioid injections.
Hepatitis C is Spreading Through Injected Drug Use
Twenty-eight percent of people who inject drugs are infected with hepatitis C every year. Reusing the equipment that's used to administer opioids intravenously can quickly cause an outbreak.
Jon E. Zibbell PhD was in charge of the study that looked at the connection between hepatitis C and the opioid epidemic from 2004 to 2014. He found statistically significant increases in the rates of hepatitis C among opioid users who injected the drugs.
Continued after image:
Many people start taking prescription painkillers orally. Over time, they transition to injecting heroin because it is cheaper and delivers a quicker high. New infections occur most often among these opioid users, many of whom are younger than 40.
In some states, the number of people infected with hepatitis C is double the natural average. Once many people within a community are infected, the disease spreads more rapidly because they share equipment.
Women in rural counties are three times more likely to have hepatitis C than women in urban counties, according to a CDC study. The study did not intend to compare opioid abuse rates with hepatitis C rates, however, Dr. Stephen W. Patrick, the study's author, said that 5 times more infants were born with opioid withdrawal symptoms in rural areas than urban ones. One concern that experts have is that babies born with hepatitis C may not be treated because their mothers are unaware that they're infected.
Catching Hepatitis C Before It's Spread Further
Because many people don't have symptoms or seek treatment, the actual number of people who inject drugs and have the disease is probably much higher than researchers have found.
It takes time for symptoms of hepatitis C to show up, therefore, many people don't know that they're infected until it's too late. Plus, most people with drug abuse disorders don't seek treatment for their addiction. Oftentimes, many people don't know that they have hepatitis C until they receive a blood screening for a blood donation or routine exam.
By that time, liver damage may have set in. People who do have symptoms right away are more likely to get treatment that prevents the disease from progressing.
The FDA has approved several treatment regimens that can cure the disease. The problem is that many people who suffer from hepatitis C and opioid abuse disorder don't get help. People who suffer from addiction may be compelled to take part in risky behaviors, such as sharing needles, even though they know about the dangers.
Jonathan Mermin of the CDC says that testing people who are at risk of developing the disease, which includes anyone who has injected opioids intravenously, can increase the effectiveness of treatment for those who test positive.
Free needle exchange programs have cut down on the number of people who use dirty needles. However, the stigma of drug addiction prevents many people from taking advantage of these programs or going further to attend rehab. Access to treatment is another obstacle that people with hepatitis C face.
Treating Hepatitis C in Addiction Treatment AZ Setting
Many rehab centers are staffed by medical professionals who can provide treatment for hepatitis C alongside therapy for addiction. At rehab, patients can be monitored to make sure that they administer their hepatitis C medication correctly, which is crucial for curing the disease. Because some hepatitis C treatments cause side effects such as depression, getting help at a comprehensive rehab center, such as our addiction treatment AZ, is important for managing psychological and emotional issues as well as physical ailments.
If you have hepatitis C and suffer from opioid addiction, call our addiction treatment AZ to learn how we can help you manage your substance abuse disorder as well as other physical and medical conditions. Treating the mind, body and spirit can help you succeed on your path to recovery.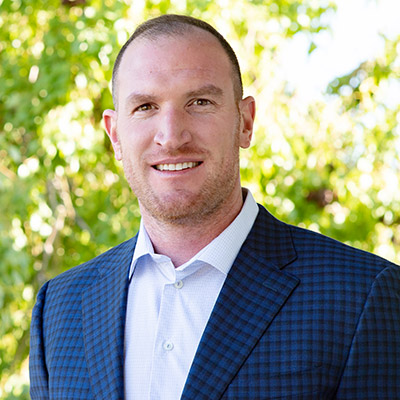 Blake Nichols is the Director of Operations at Desert Cove Recovery. Blake battled his own addiction to drugs and alcohol and was given the gift of recovery at the age of 23. Since 2008, Blake has dedicated his life and career to the field of addiction. He has experience in all aspects of addiction treatment including direct care, admissions, marketing, and administration.
Blake feels that the greatest reward of working in the recovery field is being part of the transformation that a person goes through from the time they arrive and begin treatment, through the hard work and the Miracle of recovery, and ultimately the change into a confident and capable person ready to carry the message of recovery.
"My career has focused on serving others. I have accepted ownership of my responsibilities as that is the key to working at the highest level of professionalism. I have worked to be positive and offer solution-based suggestions in my work and personal life."