Searching for and settling on the right treatment facility can be a daunting task for even the most skilled researchers. There are so many factors that need to be taken into account. How much does the rehab cost? Where is it? Will they accept my insurance? Will they address the other problems in life that may have preceded the drug and/or alcohol use?
Currently there are various ways to look for treatment options, with search engines such as Google being the most prominent, but it is mainly left to the family members or the addicts themselves to try and locate something. This can pose a problem for some families and even prevent addicts from getting the help they need if they are met with barriers such as running into predatory call centers, waiting lists, higher than usual financial obligations and more.
Earlier this month Google made an unprecedented move in this realm by removing paid ads from many addiction treatment related keywords. The problem, though, is that they also are preventing the good places from being able to advertise there as well. The restriction is reportedly being placed on tens of thousands of keywords and may continue to roll out over time.
Aside from going to a search engine, there aren't many known resources that people can call and get help searching for rehabilitation programs and supporting services. One college professor and her graduate research assistant are seeking to change that, starting with compiling a list of all of their local resources.
The list encompasses all available treatment options for an addict, including hotlines, prevention services, sober living providers, rehab programs, other medical professionals, and more. The hope is that with one master list, someone searching for help can easily access it, as the goal is to streamline the process.
"My hope is that while we're getting information to learn more about substance abuse and addiction services across [our area], we are also able to capture what the state of mental health resources are and then to provide resources that have been validated and new information," explained[1] Amitta Parker one of the lead researchers of the project.
However, this is just one local area. In order to provide comprehensive help to all of those in need, a nationwide master list would have to be constructed and maintained. This massive undertaking has been attempted by government entities like the Substance Abuse and Mental Health Services Administration (SAMHSA), but it is far from complete. In fact, many treatment facilities are left off the list and it is unclear how often the database is updated or what other resources are available as a clearinghouse.
The continued loss of lives from addiction makes it clear that we must do a better job connecting up those who are looking for help with the people and places that can provide the services they're looking for. Maybe Google and SAMHSA could start to work together on such a massive project, and learn a thing or two from these local researchers.
Source:
[1] http://www.kansan.com/news/to-battle-growing-opioid-crisis-in-kc-ku-researchers-study/article_08f279fe-8d9d-11e7-b745-dfb1c1aaf61a.html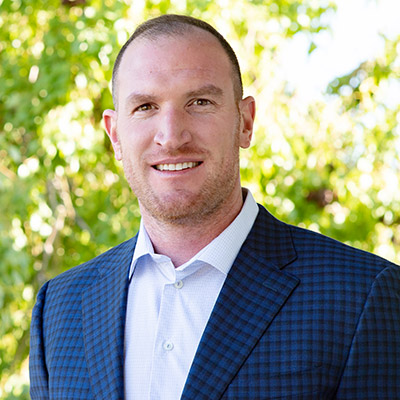 Blake Nichols is the Director of Operations at Desert Cove Recovery. Blake battled his own addiction to drugs and alcohol and was given the gift of recovery at the age of 23. Since 2008, Blake has dedicated his life and career to the field of addiction. He has experience in all aspects of addiction treatment including direct care, admissions, marketing, and administration.
Blake feels that the greatest reward of working in the recovery field is being part of the transformation that a person goes through from the time they arrive and begin treatment, through the hard work and the Miracle of recovery, and ultimately the change into a confident and capable person ready to carry the message of recovery.
"My career has focused on serving others. I have accepted ownership of my responsibilities as that is the key to working at the highest level of professionalism. I have worked to be positive and offer solution-based suggestions in my work and personal life."