Effects of DUI in Arizona & Beyond
Among the most alarming displays of alcohol abuse is the problem of driving while under the influence. There is potential for devastating self-harm, but also the staggering loss of innocent lives taken by someone who simply tried to drive while inebriated is hard to bear. The effects of DUI in Arizona and across the country are a national tragedy, resulting in an average of 28 deaths per day, according to the National Highway Traffic Safety Administration. But the costs are staggering from financial, social, and interpersonal perspectives as well.
Frequently, the costs of Driving Under the Influence (DUI) are listed as direct costs and indirect costs, also being referred to as "hidden" costs. Those hidden costs are hard to quantify when you factor in some of the most damaging repercussions of alcohol abuse. These can include the erosion of family trust, higher divorce rates, the loss of friends or promotions at work that never came because management began to have doubts about an alcohol abuser's abilities to handle the job.
DUI in Arizona
Straight off the books, a DUI in Arizona for a first offense under a "standard" conviction results in a 10-day incarceration, fines of about $1,500 and an $80 monitoring fee. Screenings for substance abuse diagnosis and counseling are required and licenses can be suspended 90 days or revoked for a year. An interlock device is also attached to the driver's car for 12 months.
The so-called "standard" offense in Arizona is the term used for a DUI offense in which the driver's blood alcohol content (BAC) is greater than 0.08 percent, but less than 0.15 percent. If the BAC is between 0.15 percent and 0.2 percent – termed an "extreme" DUI incident – the penalties go up accordingly. There is also a "super extreme" category for BAC levels above 0.2 percent and an increase in penalties for repeat offenders.
Furthermore, a driver convicted of a DUI in Arizona can also be charged with endangering the welfare of a child, reckless driving and other traffic offences that depend on the circumstances and on the level of alcohol in the driver's bloodstream.
Among the direct costs, a conviction of DUI invariably results in significantly higher insurance rate among those convicted. This factor hits teenagers the hardest, given the risk pool they are thrown into. Arizona has a zero-tolerance rule that results in a DUI conviction for a teenager found driving with any alcohol in their system.
Commercial drivers in Arizona are also subjected to stiffer rules with a DUI conviction available for drivers with just 0.04 percent BAC levels.
Continued after image:
"Sobering Stats"
In 2015, the Center for Disease Control and Prevention calculated their list of hidden costs related to alcohol abuse. The Washington Post reported on these, calling the list "a pile of sobering stats." This list totaled $249 billion per year and included early mortality, which was given a value of $75 billion. It also included loss of work productivity ($82 billion), health-care costs ($28 billion), crime ($25 billion) and car crashes ($13 billion).
But what about those attorney fees, insurance rate hikes and other costs? According to BACtrack, a maker of blood alcohol detection devices, the effects of DUI or DWI convictions vary from state to state, averaging around $20,000 for a first time offense. This doesn't include the possible loss of a job or harm done to property or to a person.
In Texas, the effects of DUI, excluding harm to property or people, range from $9,000 to $24,000. In Illinois, the state government estimates an average cost of $14,660 for a first-time offence.
Some organizations have gone as far as calculating the effects of DUI as including the costs of taking bus, train or taxi to work given the loss of driving privileges.
Off the charts, how can you put a price on the damage done to personal relationships, the effects of unpredictable and self-destructive behavior has on children in the household or the increased divorce rates? And how can you calculate the cost of the emotional damage done to the survivor of an alcohol-related traffic accident?
MADD Applauds Arizona
According to the highly respected MADD organization (Mothers Against Drunk Driving), "on average two in three people will be involved in a drunk driving crash in their lifetimes."
The good news for Arizona also comes from the MADD organization, which unsmilingly rates each state according to their efforts to control drunk driving. In their five-star rating system, only four states merit a 4.5 star rating: Maryland, Mississippi, West Virginia and Arizona.
According to MADD, Arizona earns a full star for their use of interlock monitoring for all those convicted with alcohol-related driving offences, a full star for the use of sobriety checkpoints, a star for child endangerment laws and a star for their zero-tolerance on those drivers who refuse to take a breathalyzer test.
The state falls short on their license revocation policy, where MADD awarded Arizona half a star. Under the MADD rating system, the lowest rating is 1.5 awarded to one state: South Dakota. No states, according to MADD, are currently earning a five-star rating.
If you or someone you know engages in excessive drinking, contact our staff at Desert Cove Recovery today. Our accredited rehab facility will work alongside you as you start your recovery.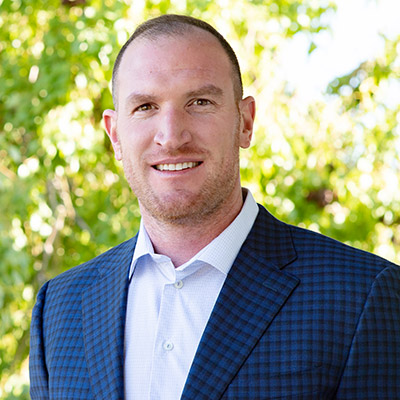 Blake Nichols is the Director of Operations at Desert Cove Recovery. Blake battled his own addiction to drugs and alcohol and was given the gift of recovery at the age of 23. Since 2008, Blake has dedicated his life and career to the field of addiction. He has experience in all aspects of addiction treatment including direct care, admissions, marketing, and administration.
Blake feels that the greatest reward of working in the recovery field is being part of the transformation that a person goes through from the time they arrive and begin treatment, through the hard work and the Miracle of recovery, and ultimately the change into a confident and capable person ready to carry the message of recovery.
"My career has focused on serving others. I have accepted ownership of my responsibilities as that is the key to working at the highest level of professionalism. I have worked to be positive and offer solution-based suggestions in my work and personal life."